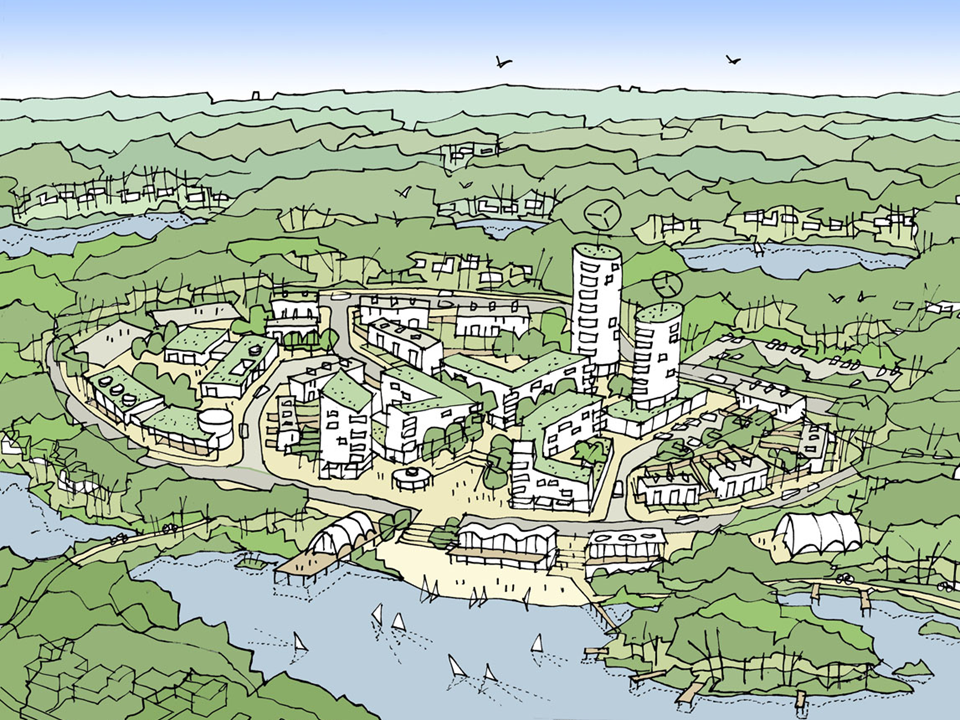 We had a fantastic turnout for Matt Woods' Forest Village illustrated talk in May. The event was met with immense enthusiasm and thoughtful contributions from our guests.
Forest Village' explores how the process of building a new settlement in a woodland setting could create a unique and sustainable living environment. Whilst also improving the amenity and biodiversity value of the forest in which it nestles. The project, developed with support from Savills and the Forestry Commission, also raises broader questions of ownership and long-term investment models for residential development.
The project was carried out by Matt Wood while working for Conran & Partners in London. This recording is from the live event hosted by Hudson Architects on 11th May 2022.
If you would like to hear about future events we have planned please sign up to our newsletter here.
To read about Houses and Trees please click here