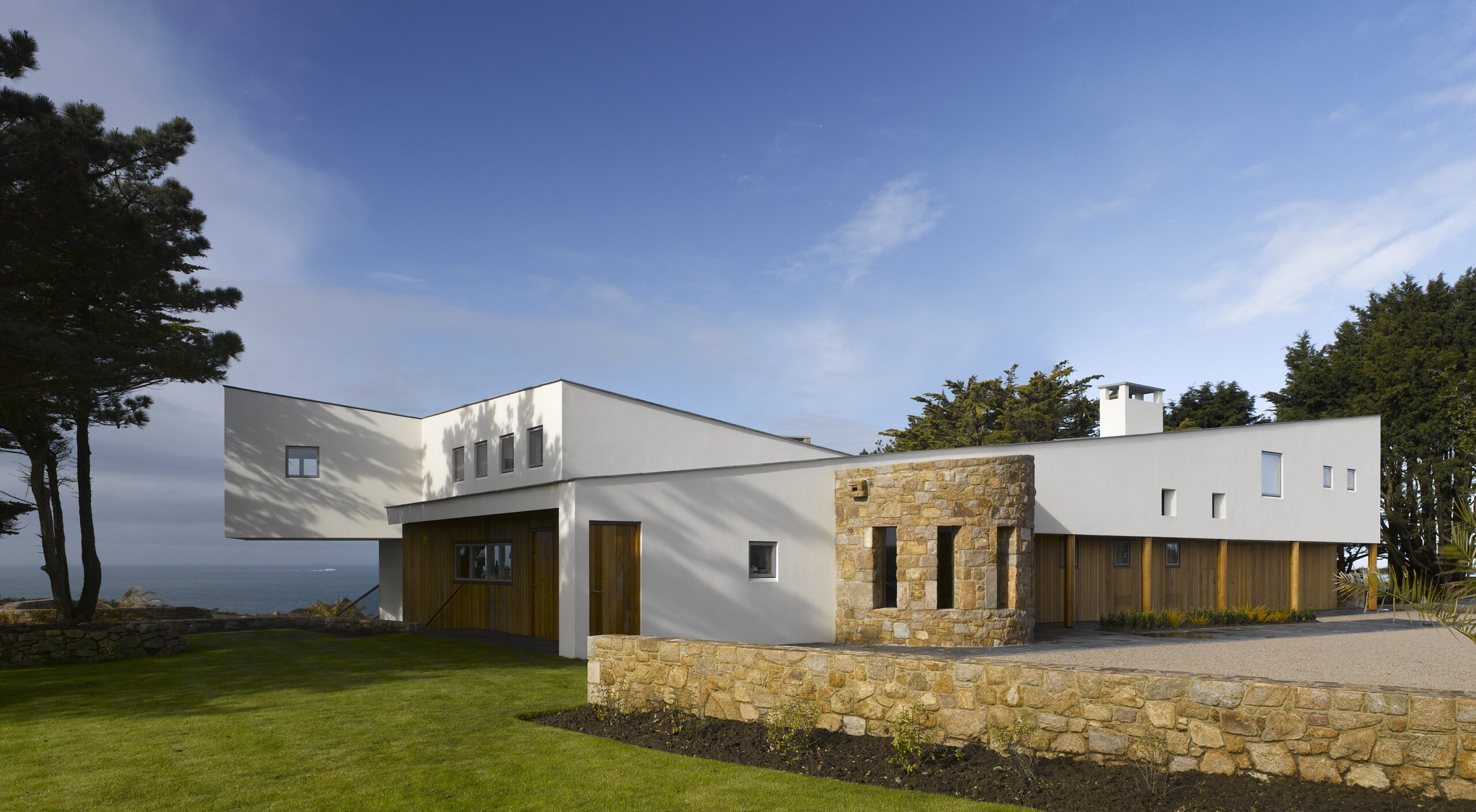 Overlooking the St Ouen bay on Jersey, notorious for its strict planning restrictions, a drab bungalow was replaced with an award-winning, 5-bedroom contemporary new home.
Planning permission was successfully won by presenting a low-rise, contextual scheme that was far superior to the house that existed before.
Although larger than the existing dwelling, the profile of the new 470 sq m house remained discrete by excavating a lower ground level. On arrival, the house appears as a single tall storey. It is only when one moves around the site that the real drama of the building is revealed.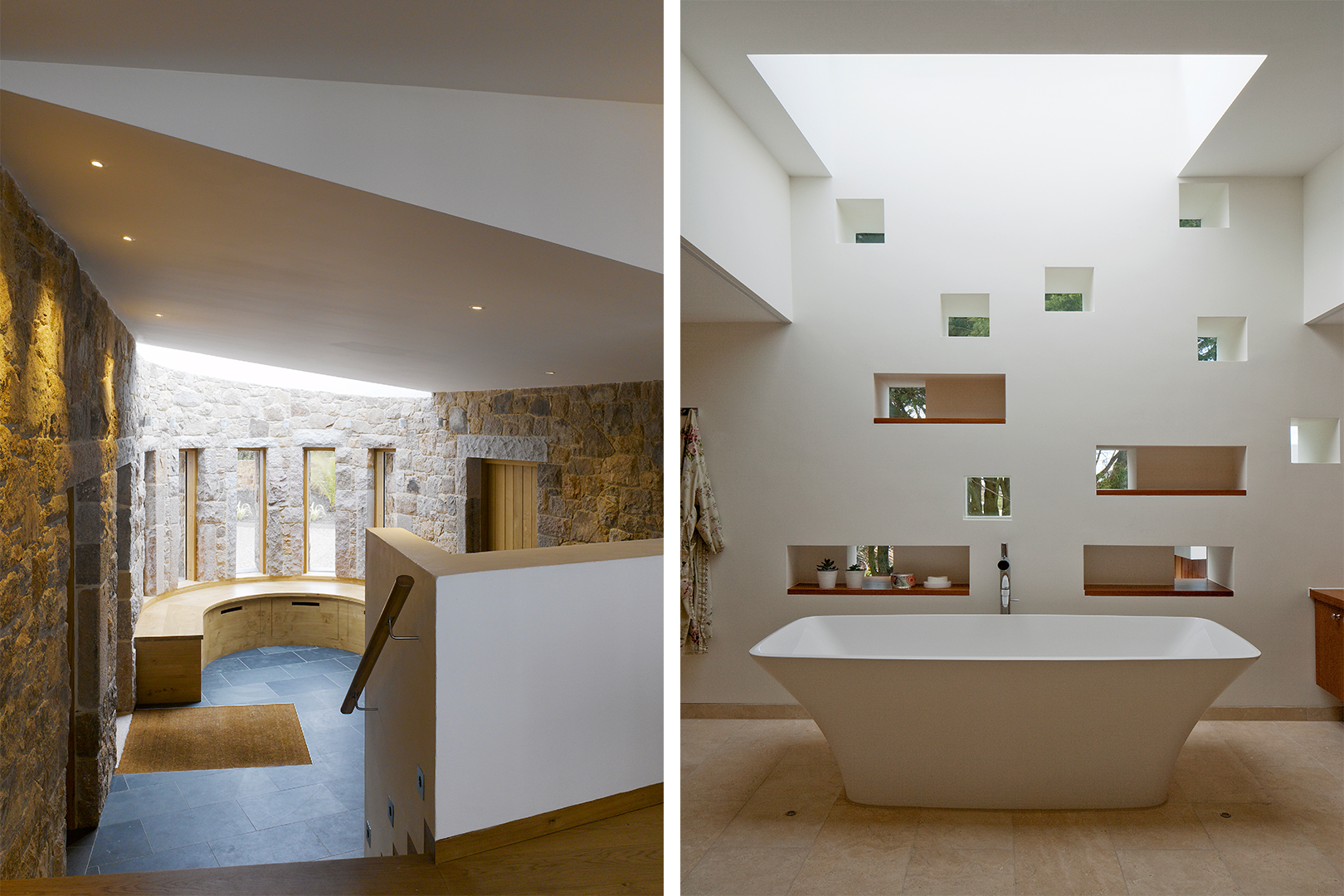 An entrance colonnade provides shelter and a walkway to the front door, punctuated by a distinctive stone hallway that bulges from the house, reminiscent of the Martello towers found around the Jersey coast. This draws the eye to the front door and creates a sense of arrival and protection.
The internal spaces accommodate contemporary family life with a mixture of open and more intimate spaces. By digging into the landscape, we created an interesting sequence of half levels with bedrooms at the lower garden level, an entrance at forecourt level, a main living area at a half level above, and the main bedroom a further half level above this.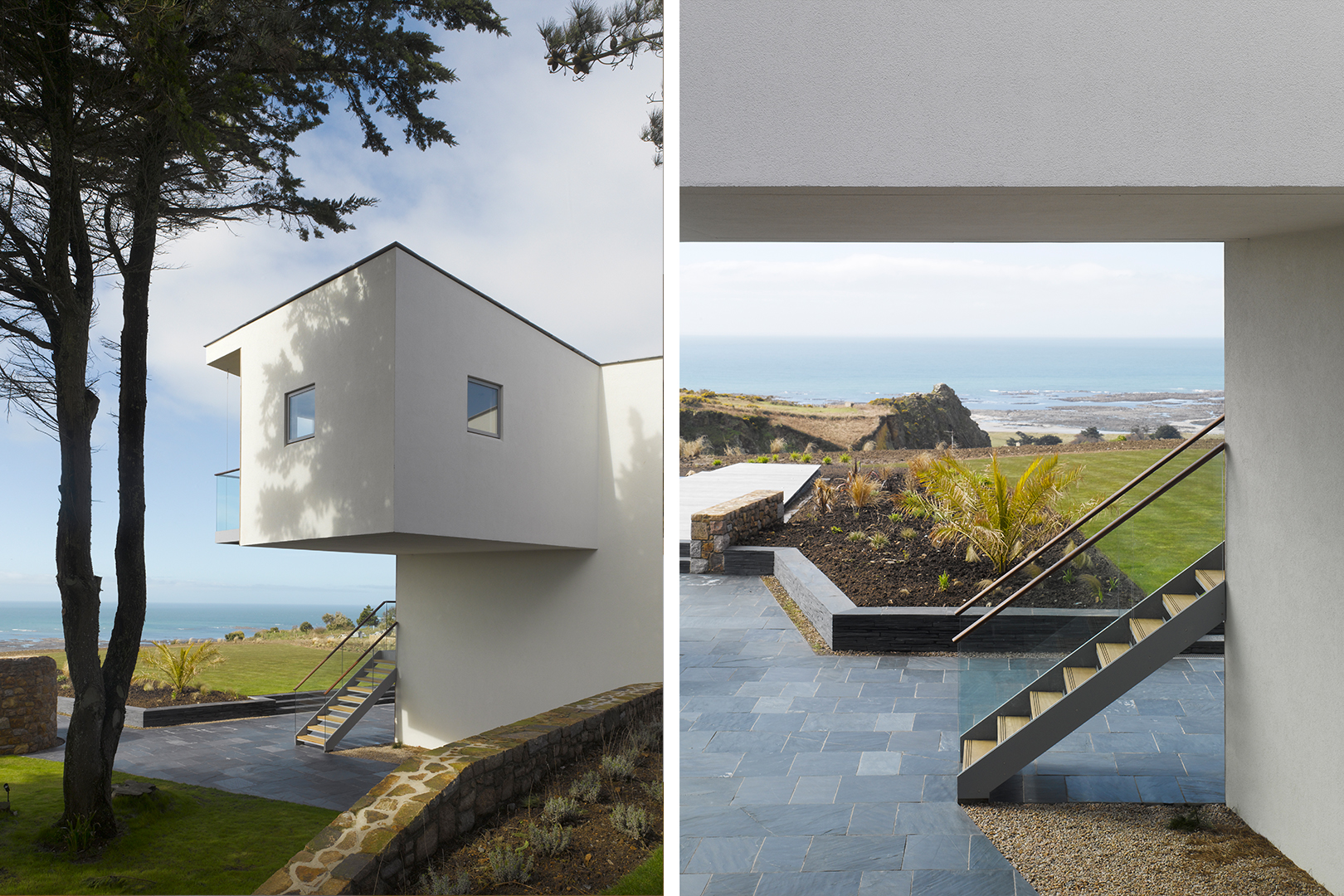 The arrangement of the house, which is orientated towards the south-west, is designed to make the most of the site and its views out to sea. The house is orientated south towards the bay and features double height spaces and internal balconies to maximise views of the landscape. The south elevation features a semi-enclosed courtyard  used as an outdoor living room. Here the property rises at the eastern end with a cantilevered 'crows nest' study.
Construction methods were pioneering for the time, including piloting a new structural material – Insulated Concrete Framework (ICF). These are polystyrene block shapes that connect together and are filled with concrete. An ingenious lego-like system that possesses excellent insulation qualities.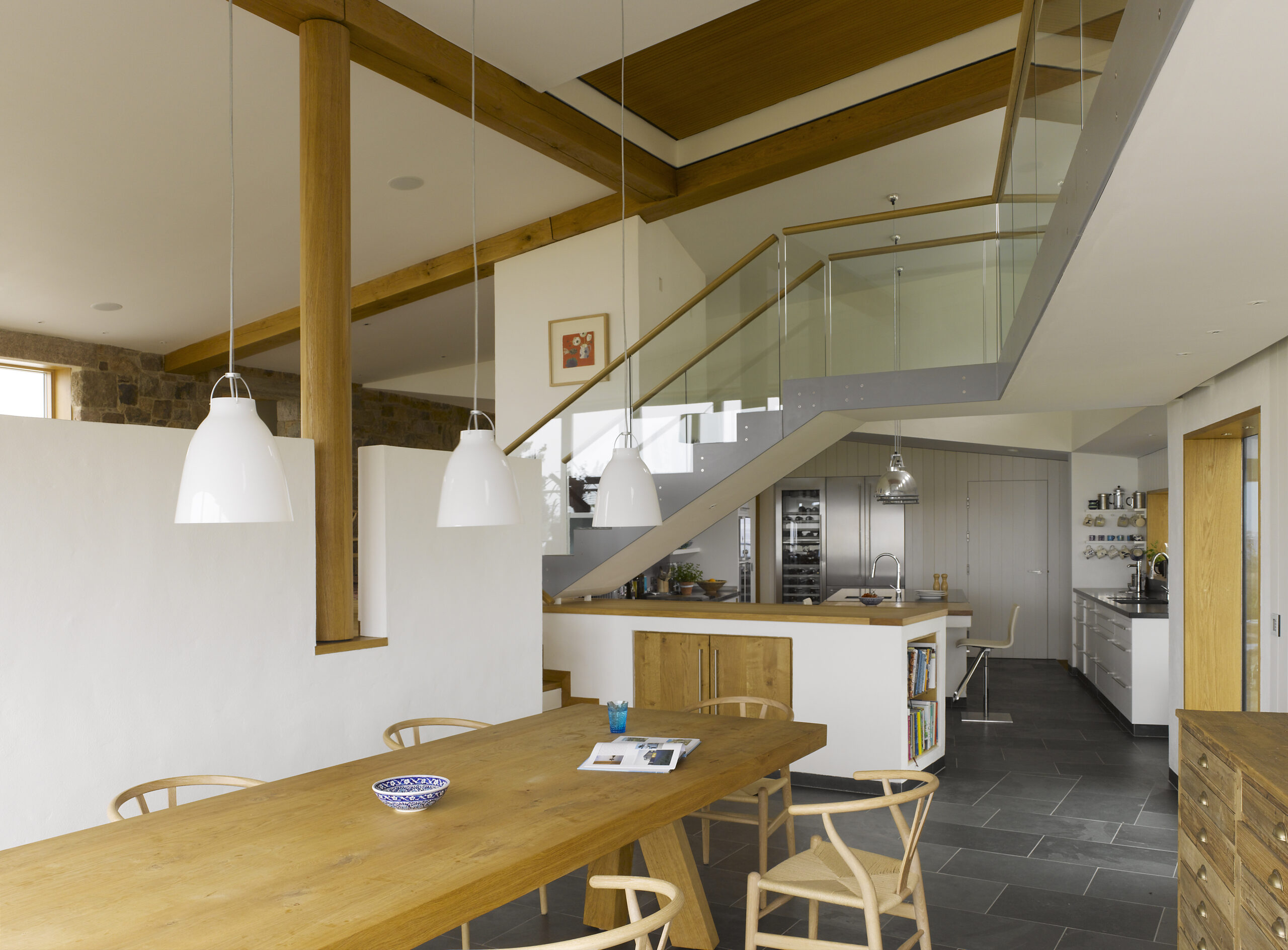 Thermal insulation was further enhanced by a silicone-based render system that gave a robust and weather resistant finish, This was appropriate for the building's exposed marine location and in-keeping with the traditional white render used elsewhere on Jersey.
Other sustainable aspects included solar thermal panels, a heat recovery system, LED lighting throughout, extensive glazing on the south elevation for solar gain and smaller windows on the north elevation to limit heat loss. The roof is designed with an overhang to prevent overheating in summer, but allowing the lower winter sun to penetrate and help warm the building in colder months
A large proportion of the pink Jersey granite cladding came from the excavation of the site or was sourced locally from reclaimed material – referencing the Jersey landscape and traditional building methods.
Construction began in September 2010 and the house was completed in May 2012.