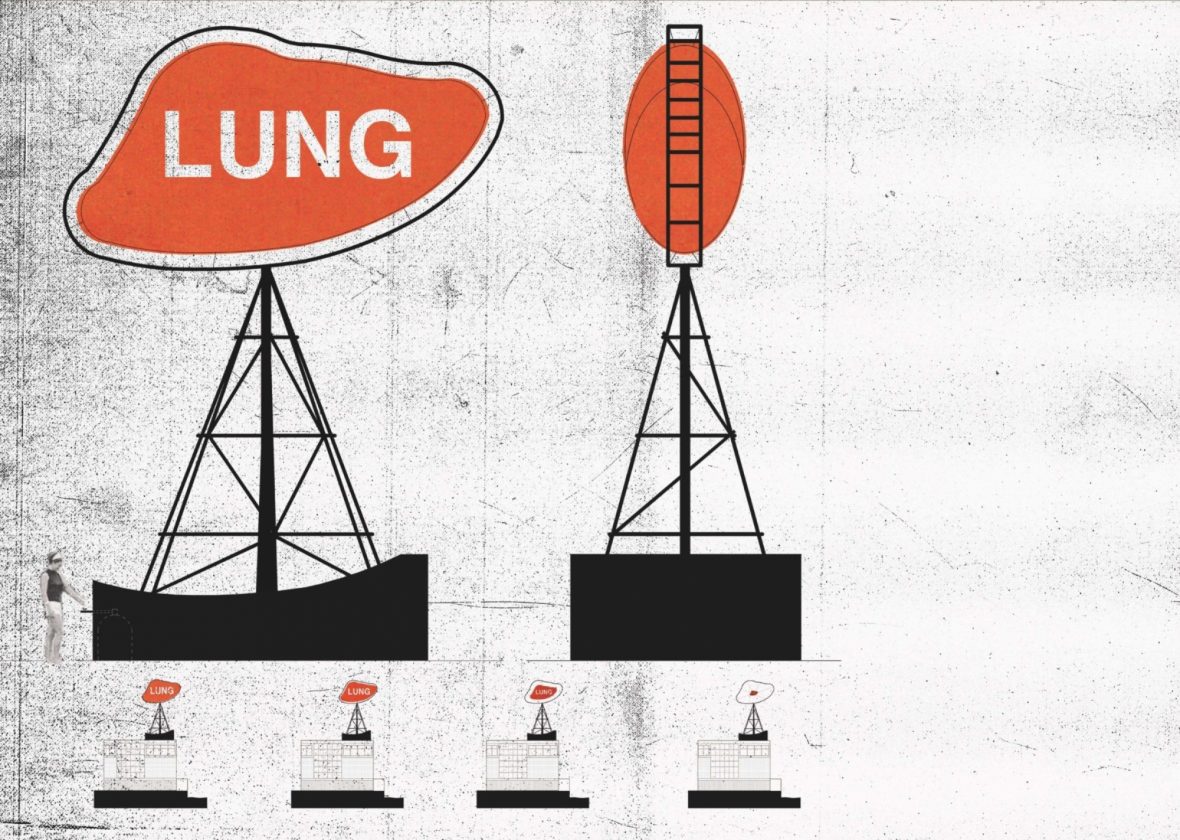 We thoroughly enjoyed taking part in The Architecture Foundation's contest to design a 'beacon' tower at Columbia and Brunswick Wharf in Hackney, London. Our proposal; 'A daily response to London's air pollution levels' is illustrated above.
The Lung of London is a response to the severity of air pollution levels in London. In 2018, London breached the annual mean for the European Union legal limit of nitrogen dioxide, set at 200 μg/m3 for more than 18 hours in a single year. According to data obtain by London Councils, air pollution in London contributes to in excess of 9,400 premature deaths every year and costs the health system between £1.4 and £3.7 billion per year.
This evocative installation draws awareness to this perceptively invisible killer through visually representing the daily levels of air pollution in London, using forecast information published by the Department for Environment Food & Rural Affairs with the Daily Air Quality Index. This simple index divides the levels of air pollution into four bands based on the hourly mean concentration: Low (0-200 μg/m3), Moderate (201-400 μg/m3), High (401-600 μg/m3) and Very High (601 μg/m3 +).
The Lung of London will expand and contract as a purpose built balloon within a metal framework, using a manually operated air inlet and valve to inflate or deflate the size of the balloon dependant on daily forecast. A large (healthy) lung equals low pollution, a small (shrivelled) lung equals very high pollution.
Positioned on a highly prominent location along Regent's Canal, the lung will be erected on a framework tall enough for it to be clearly visible from the nearby commuter routes of the Queensbridge Road and the East London Railway line to maximise the impact.
The construction will be from simple materials including: scaffold poles and connectors, reclaimed shuttering plywood, bungee cord, timber framework and a commissioned lung shaped balloon.
The scaffold tower will be approximately 6m tall and the lung itself will be 6.5m by 3.5m. The total height of the installation will be approximately 9.5m.