Combining state-of-the-art Passivhaus Plus technology with uncompromising luxury to create 7 zero-emission homes.
Sustainable Luxury Homes
The first of 7 Passivhaus Plus homes at Octagon Park in Little Plumstead is now complete. These exclusive eco properties combine state-of-the-art sustainable technologies with a sleek modern design to create a stunning environmentally-conscious home.
Set within 20 acres of private parkland, each of the 7,000 sq ft properties is carbon-neutral and designed to the highest standards of energy efficiency. A building certified Passivhaus Plus not only drastically reduces energy use, but also produces as much energy as its occupants consume. In just two months the first property has saved around 1.4 tons of carbon emissions – the equivalent of planting 63 trees. 
Octagon Park is cleverly designed to maintain a comfortable temperature throughout the year – warm in winter, cool in summer. Each property is fitted with 51 solar voltaic panels that generate energy whilst being strategically placed out of sight.  Eight hundred litres of water, heated by the solar panels, is stored upstairs, meaning 10 people could shower at the same time and there would be enough hot water!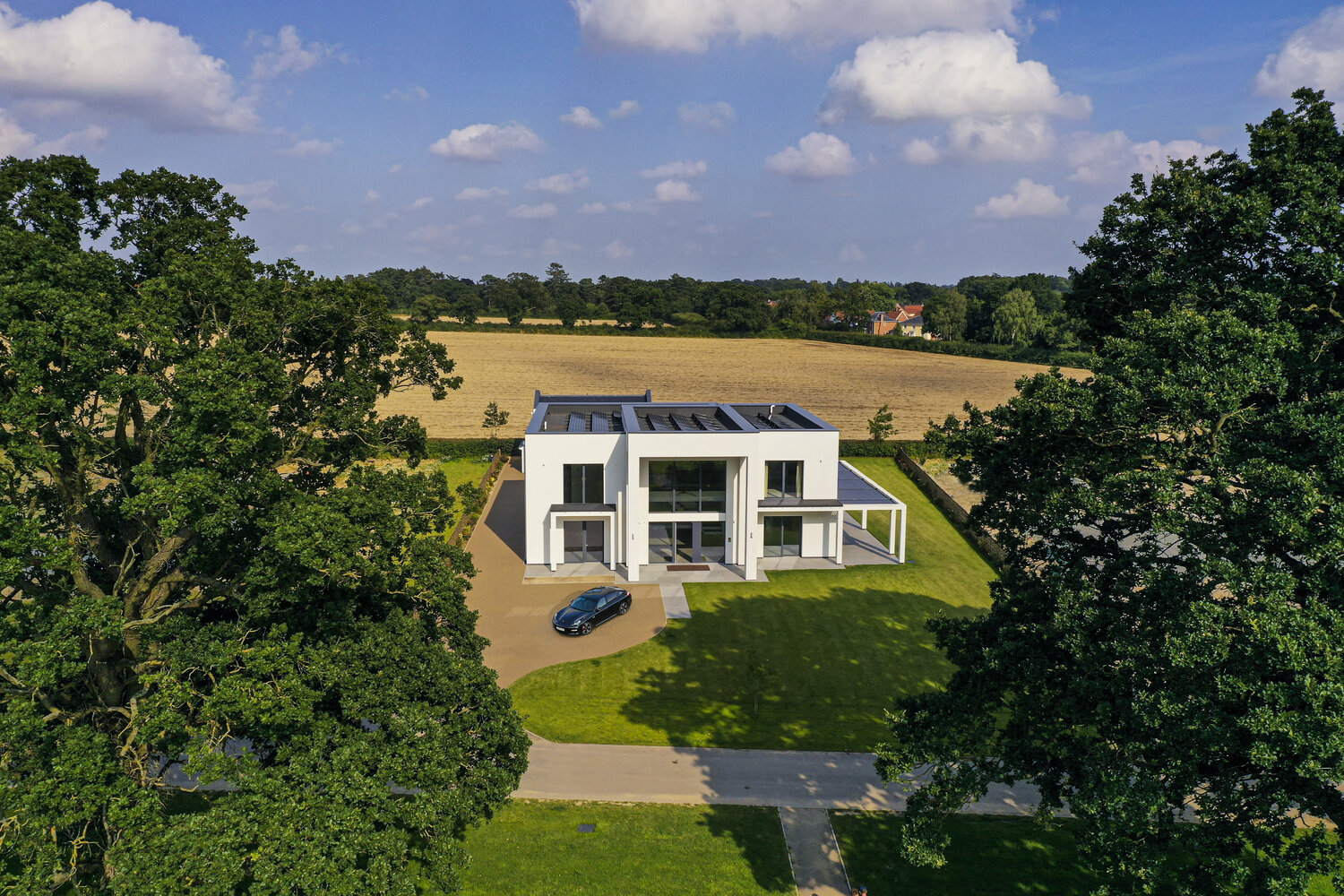 Large, triple-glazed windows maximise natural light without compromising on warmth,  whilst solar shading is strategically used to prevent overheating on warm summer days. 
Heat recovery systems on the ground and first floor work together to maintain a pleasant temperature whilst ensuring filtered air ventilation throughout the property.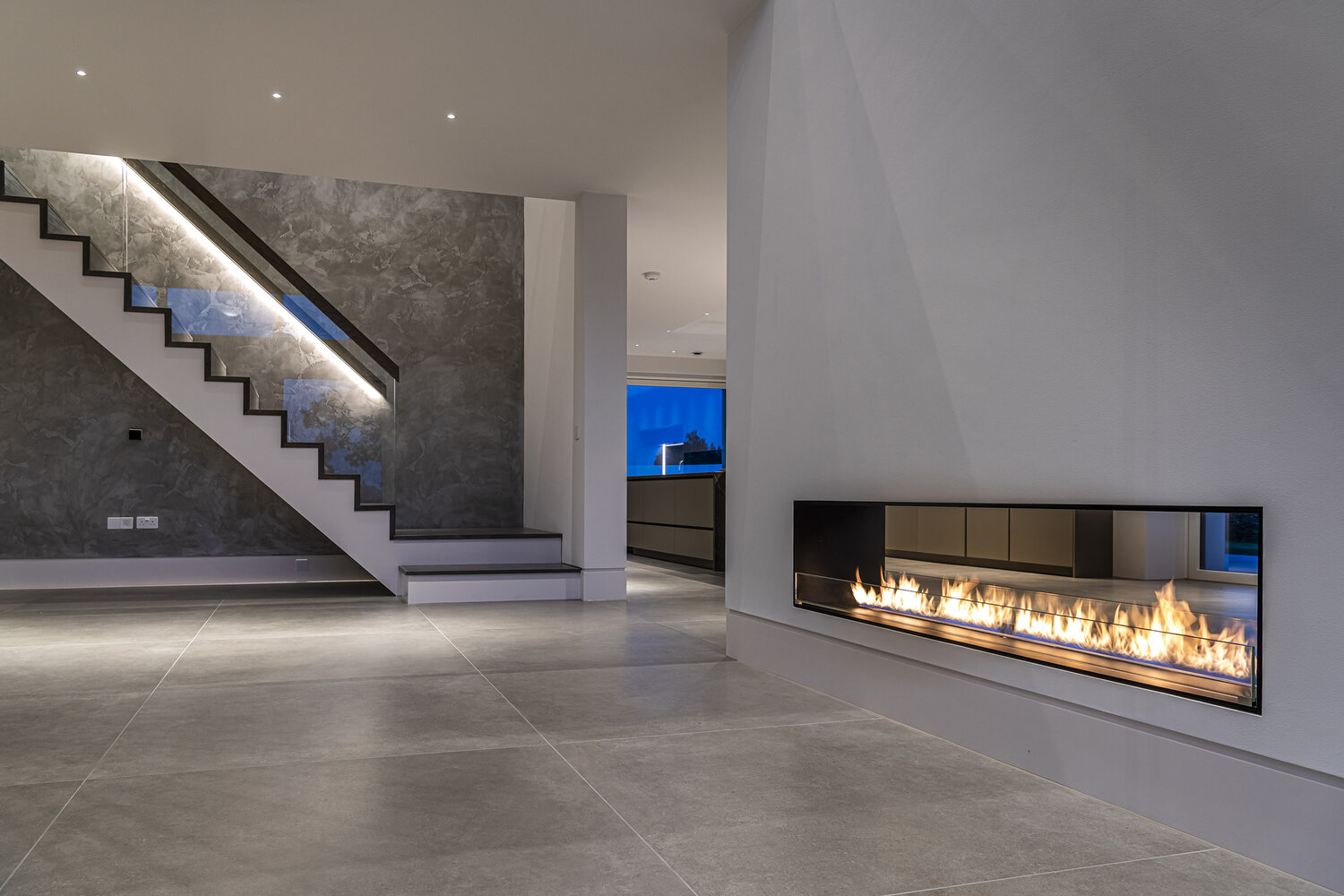 The passivhaus homes have been designed with multiple potential layouts, allowing buyers to customise the build to suit their needs. They are also designed to be future-proof, with flexibility to become a multi-generational dwelling. The layout allows each house to adapt with its occupier's age – with a downstairs bedroom suite and cinema room that's wheelchair friendly and with its own access.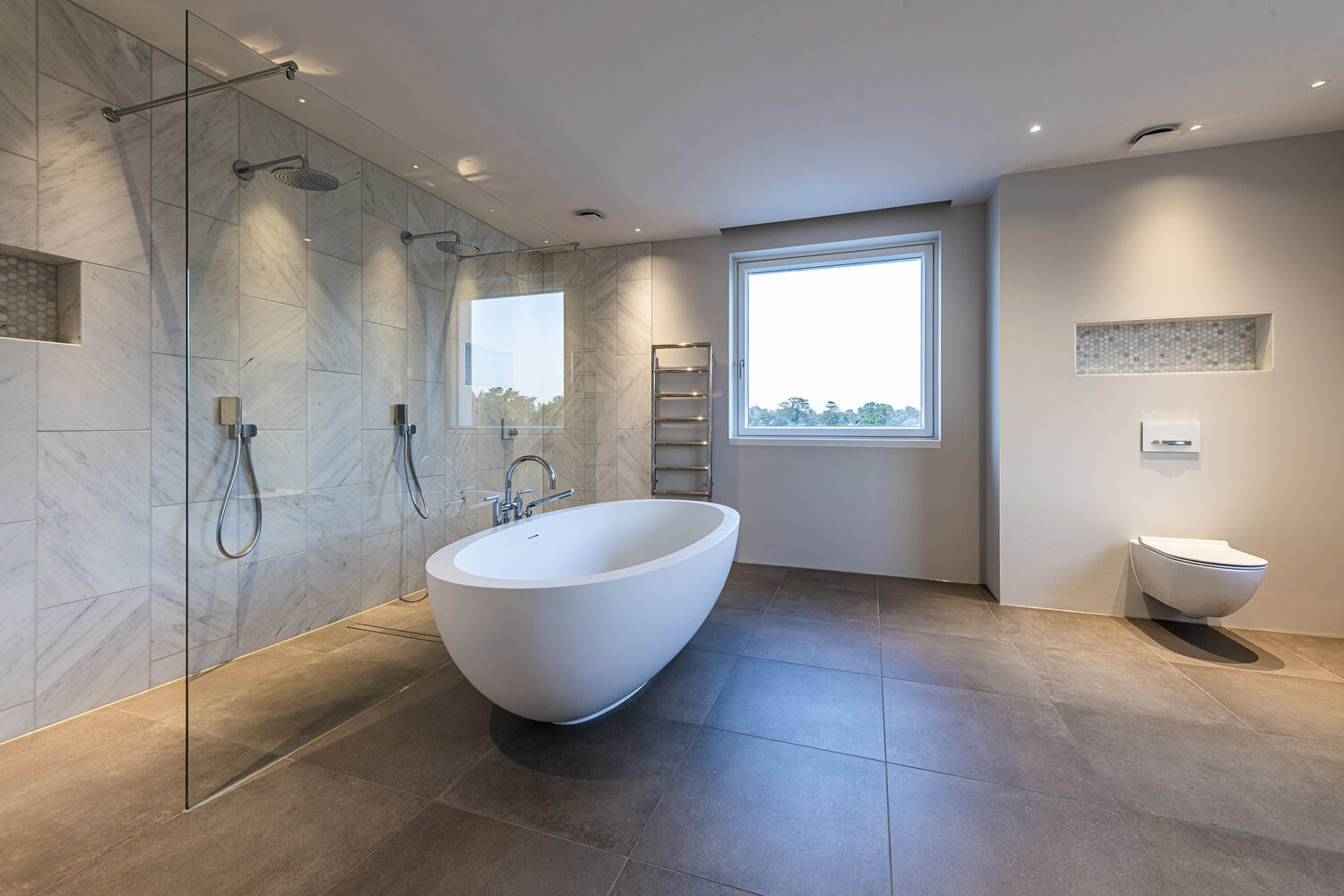 The first-completed show home has five bedrooms, three reception rooms, eco-friendly ribbon ethanol fireplaces, and underfloor comfort heating in every room.  Outside is a garage built to accommodate two electric vehicles. It has underfloor heating and two charging points as well as a huge annexe above. All this set in a generous garden sprawling onto 20 acres parkland.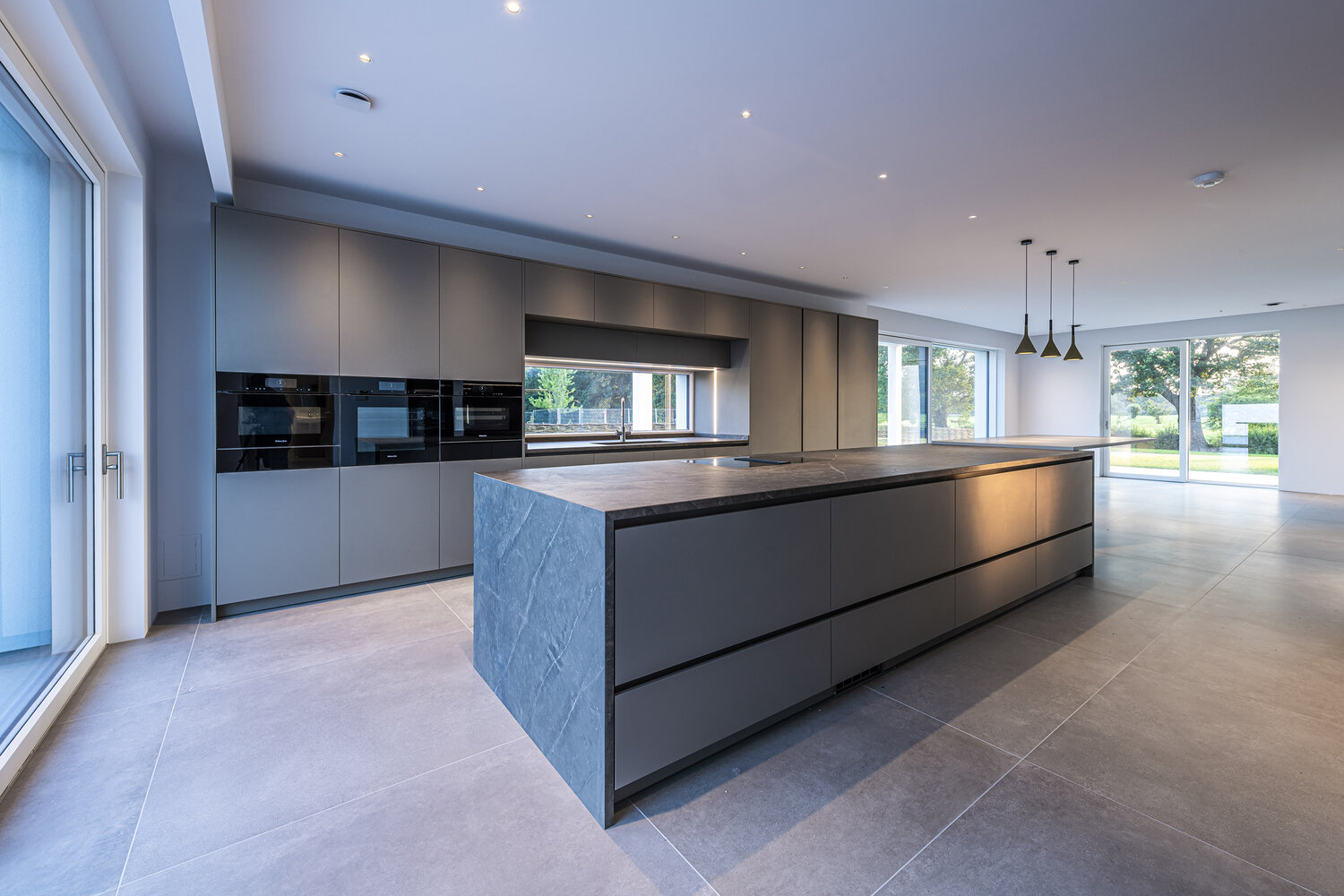 More information about the passivhaus properties can be found on the Octagon Park website.
They are being sold by Savills and the listing can be found here.