Over the last few months, our CobBauge team, alongside Grocott & Murfit Builders, hosted two successful Open days at the CobBauge Pilot Build House in Fakenham, North Norfolk.
These involved the coming together of a range of interested and interesting people, from the local and wider area, to discuss all things earth and how it can be transformed into a comfortable, contemporary and low carbon home.
Presentations
The sessions began in Grocott & Murfit's office; with the CobBauge team giving a presentation covering multiple aspects of the project. This involved: an overview of the CobBauge research project's innovation and ambitions, The CobBauge Guide for Designers, The CobBauge Standard Details Package & the design of the first CobBauge house in Fakenham.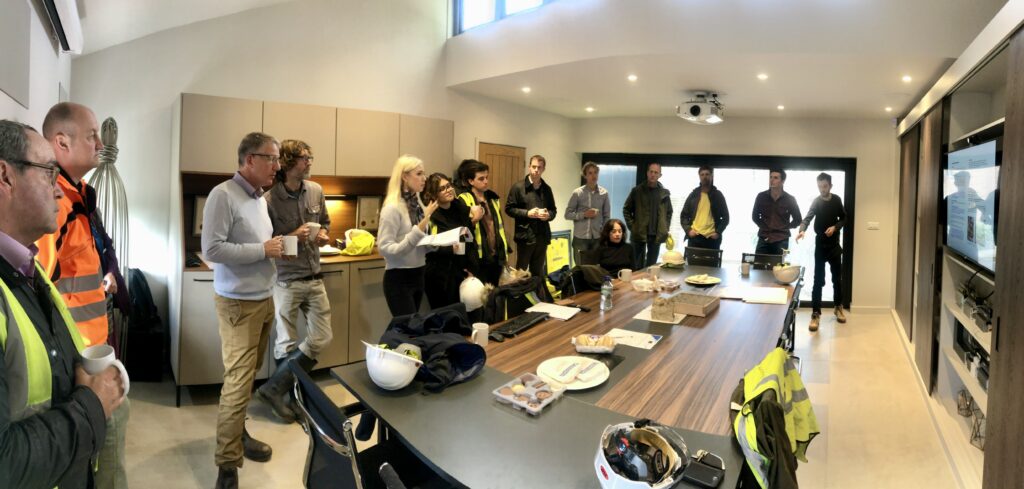 Guide for Designers
The CobBauge Guide for Designers is a document, produced as part of an E.U. Interreg pro research project, which aims to inform designers about the generic methods of constructing a building using the CobBauge material. This covers an extensive range of topics; from the sourcing, mixing and testing of the two material mixes required, to the construction of the plinth, formwork and building openings to name a few.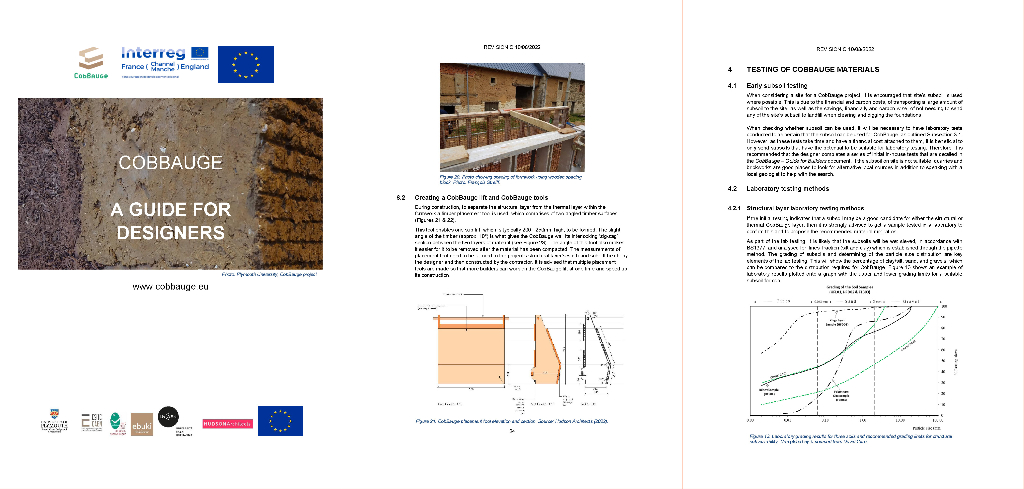 Details
Another required output of this research project is the production of a CobBauge Standard Details Package. This shows how the CobBauge system can be adapted to different foundation, floor, window and roof typologies. Both packages will be finalised and made available at the end of the project in June 2023.
The presentation also provided the team with an opportunity to answer questions in an intimate environment & listen to their unique insights, as well as a sneak peek into Grocott and Murfit's beautiful offices, complete with warm sausage rolls, tea, coffee & biscuits!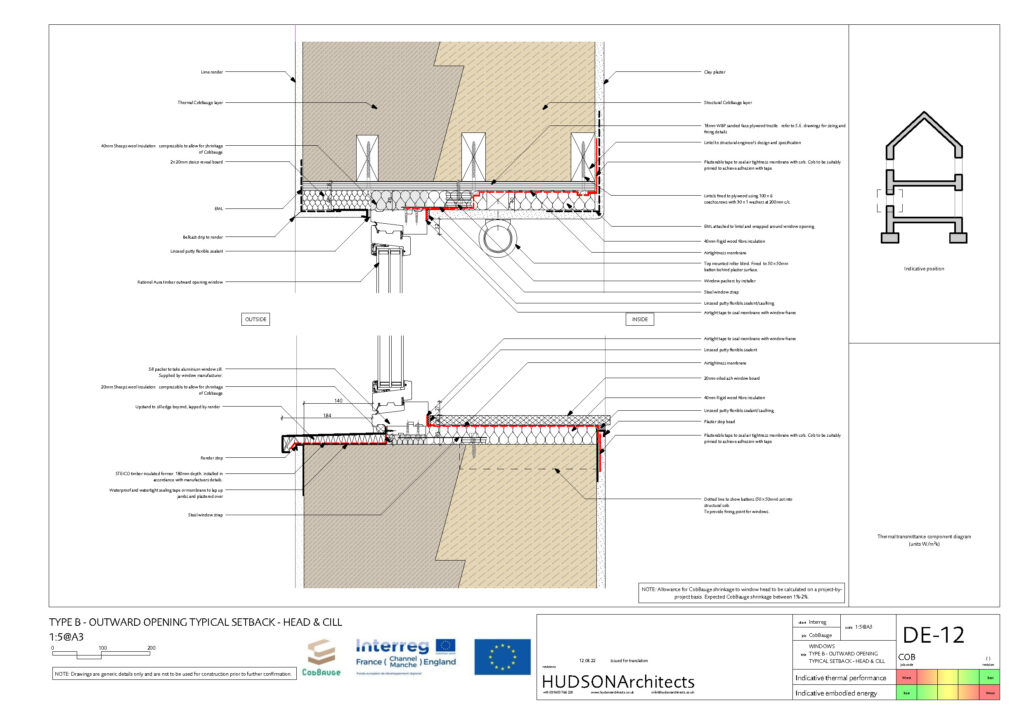 Site
A tour of the site followed the presentation, which involved looking at the building process and learning first-hand from the builders whilst they were in action. Some attendees couldn't resist climbing into the formwork and having a go at stomping down some of the cob themselves (people who we can totally relate to!).
One session was lucky enough to meet and receive a demonstration from Paul and Sol Barclay: our trusty Cob Specialists from Plymouth who have helped to equip the builders (& ourselves) with vital cobbing know-how. (they are legends!).
Two sessions also got the honour of meeting Rowland Keable from EBUKI (Earth Building UK and Ireland); one of our fellow CobBauge project partners and benefit from his wealth of experience and knowledge (another legend!).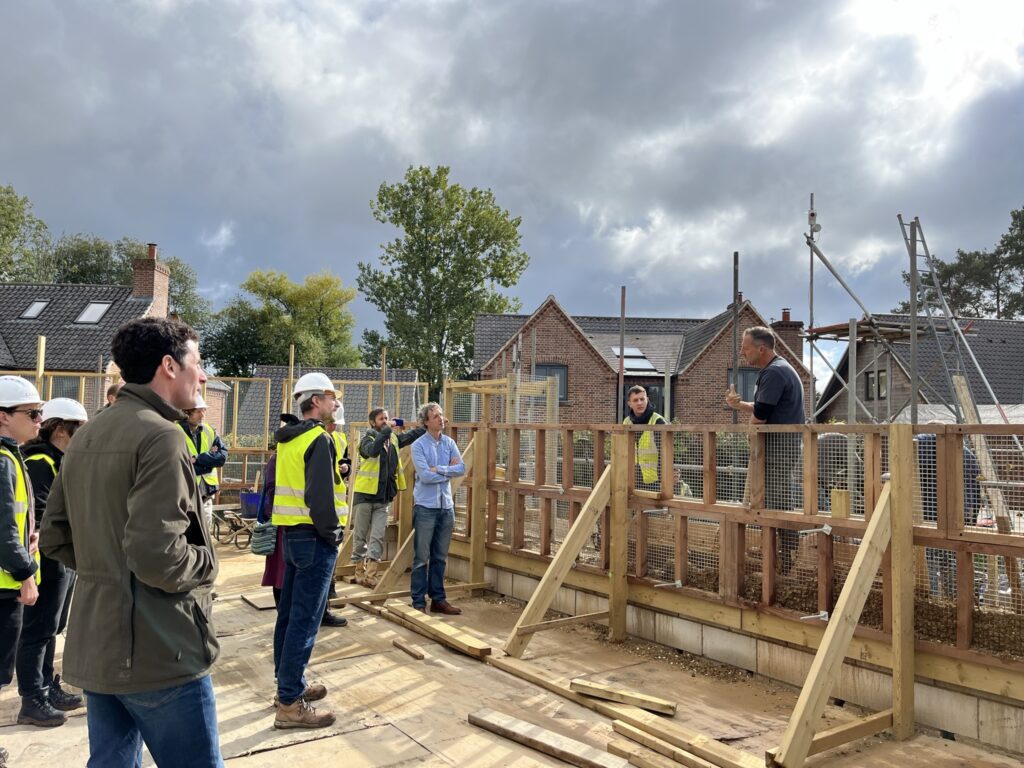 Conclusion
The curiosity and interest that attendees showed us over the course of the Open days was incredibly rewarding and gave ourselves and the builders a great boost for our build. As well as offering real optimism for CobBauge's construction potential in the future. Moreover, it was also great for team morale to witness the passion that exists internally here at Hudson Architects. We have been working relentlessly on this project for 3 years now!
Since the Open Days, it has been great keeping in touch with our new local natural building material connections. It has also been fantastic to hear that a few people have revisited the site and a spent a day(s) helping with the CobBauge construction & progressing their natural building material knowledge further. So, a special thank you to all of those people, (you're amazing!).
Lastly, we are pleased to say that since these photos were taken, our CobBauge walls have more than quadrupled in size (exciting!), so we look forward to updating you again soon.
In the meantime, if you would like to find more out about CobBauge, please see our previous blog posts or visit http://www.cobbauge.eu/en/ . Thanks for reading?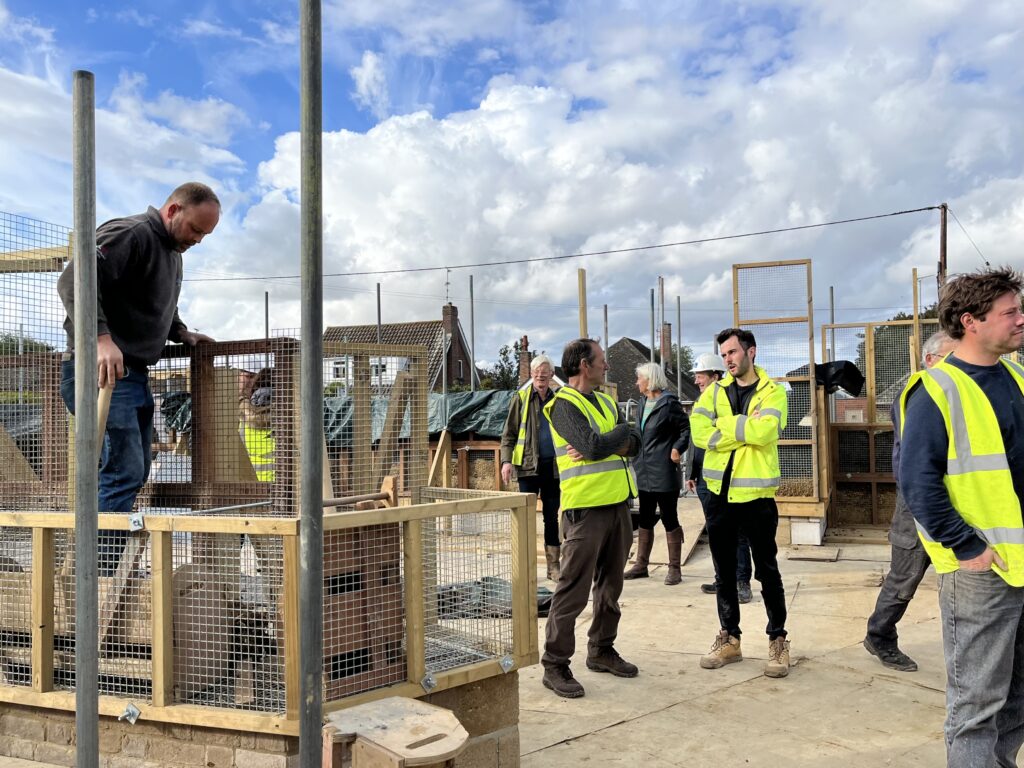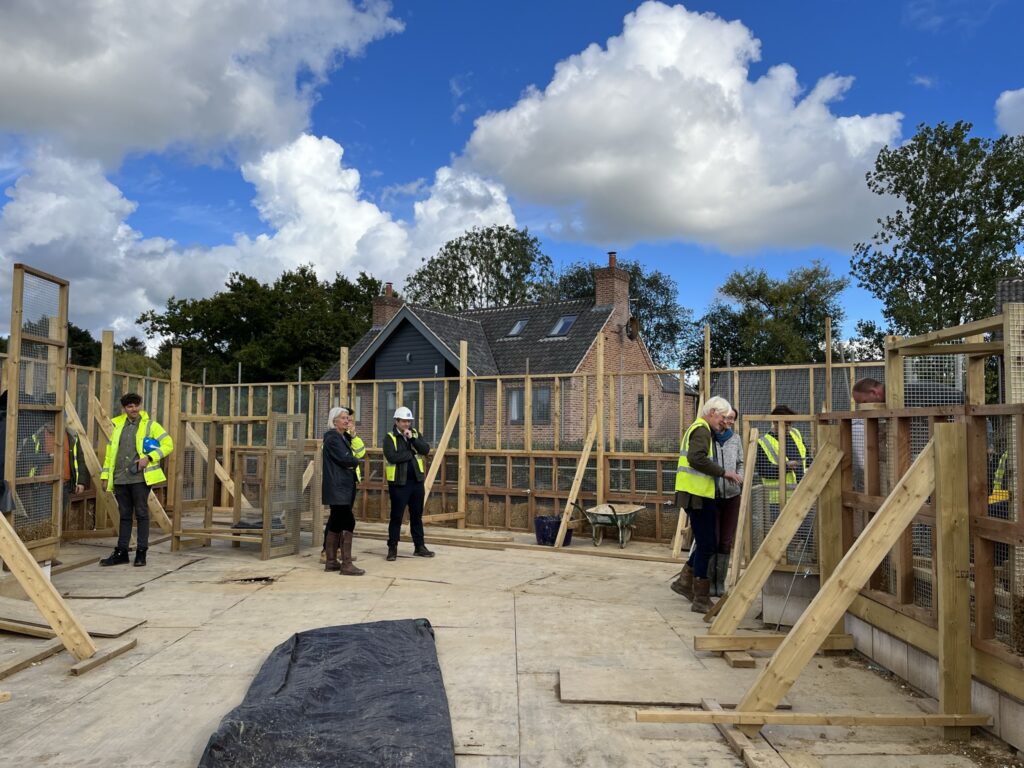 By Katey Oven, Architectural Assistant