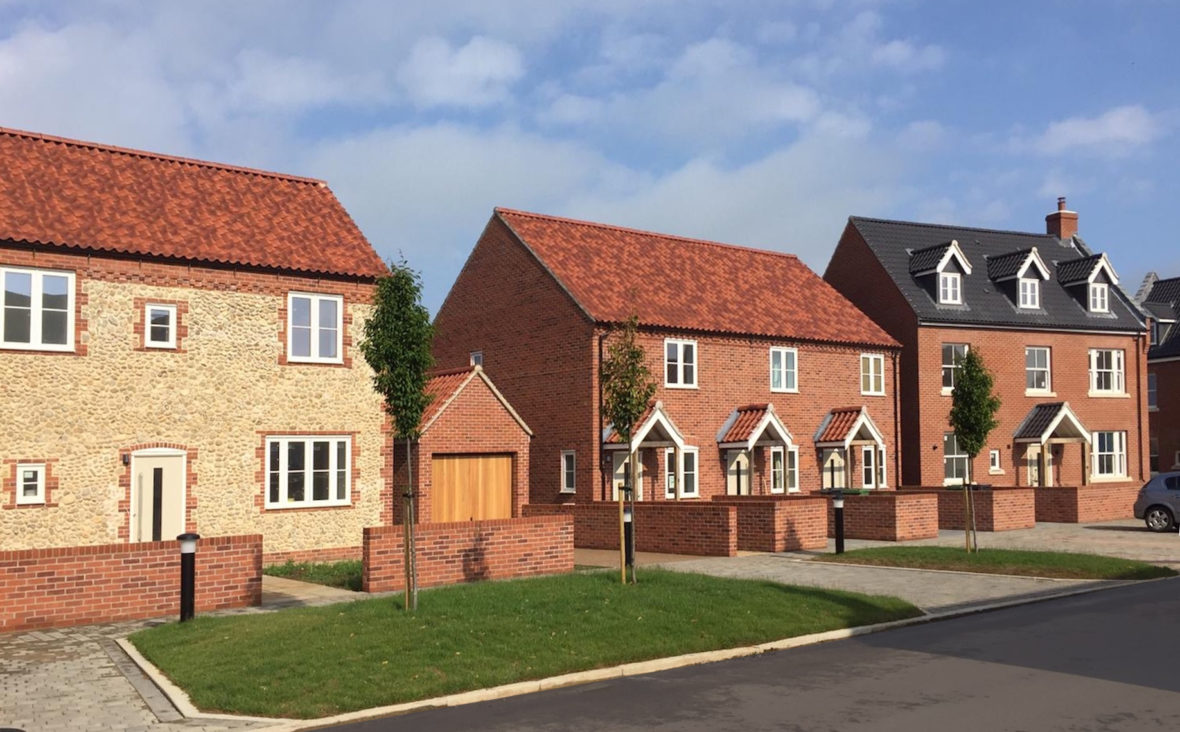 We are working with Broadland Housing Association to design and deliver 94 new homes on four sites, as part of Broadland's development programme in North Norfolk.
In an era of reduced grant-funding for affordable housing the projects combine affordable and open-market homes, the latter subsidising the former. Projects at Binham and Erpingham are complete, and schemes for Roughton and Hindringham have been submitted for planning approval.
At Binham a layout for 24 houses on the site by a previous architect was the starting point for our design, but having assessed the context thoroughly, we were able to propose a much more efficient and appropriate site layout with 4 additional dwellings, greatly improving viability. The layout engages positively with the adjacent houses, so that the future residents can become part of the wider community – important theme behind our design approach for residential developments.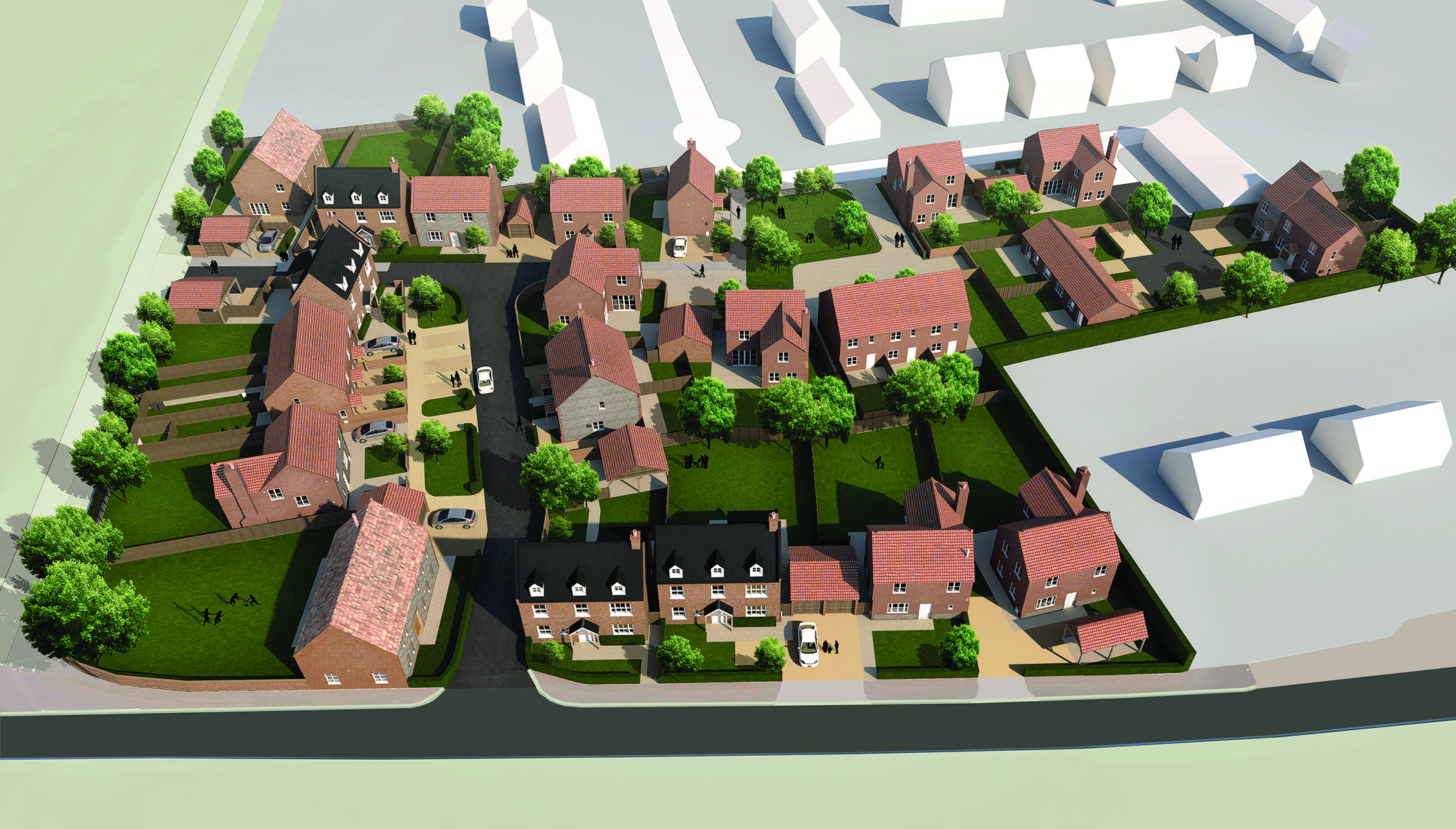 The projects are designed to fit sensitively into village locations, using traditional forms and materials (pantiles, brick, flint). At Binham this palette is used in a fairly traditional way, but at Roughton and Erpingham some of the houses will take on a more contemporary edge to introduce more variety. Materials and appearance are consistent across all tenure types, so the affordable units are distinguishable only by being generally smaller units, to meet identified local housing needs.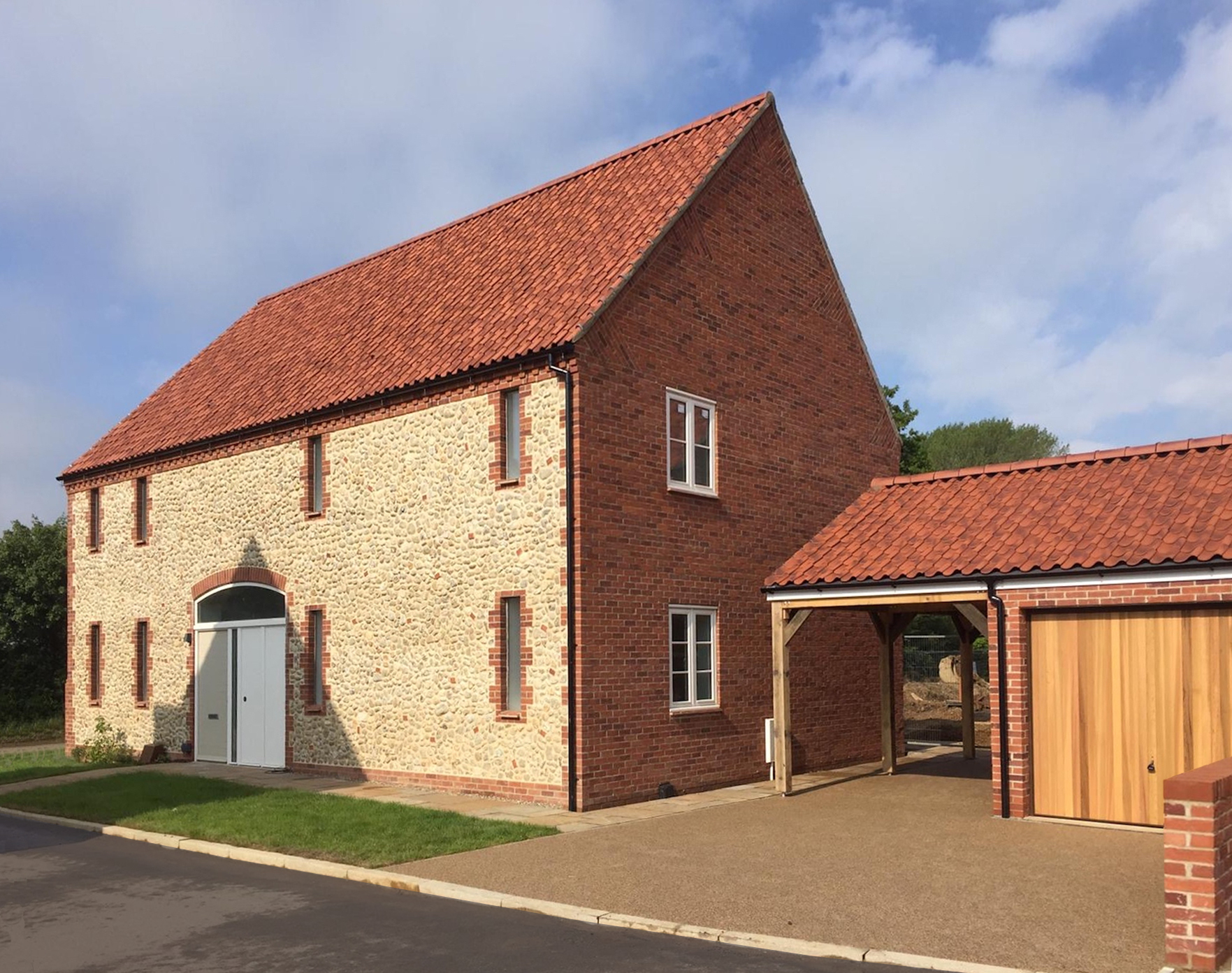 The planning strategy and implementation for Broadland's North Norfolk housing programme has been led by planning consultants Bidwells. The project was a regional and national winner in the RTPI's 2020 Planning Excellence Awards. Read more about the awards on Broadland's website here.