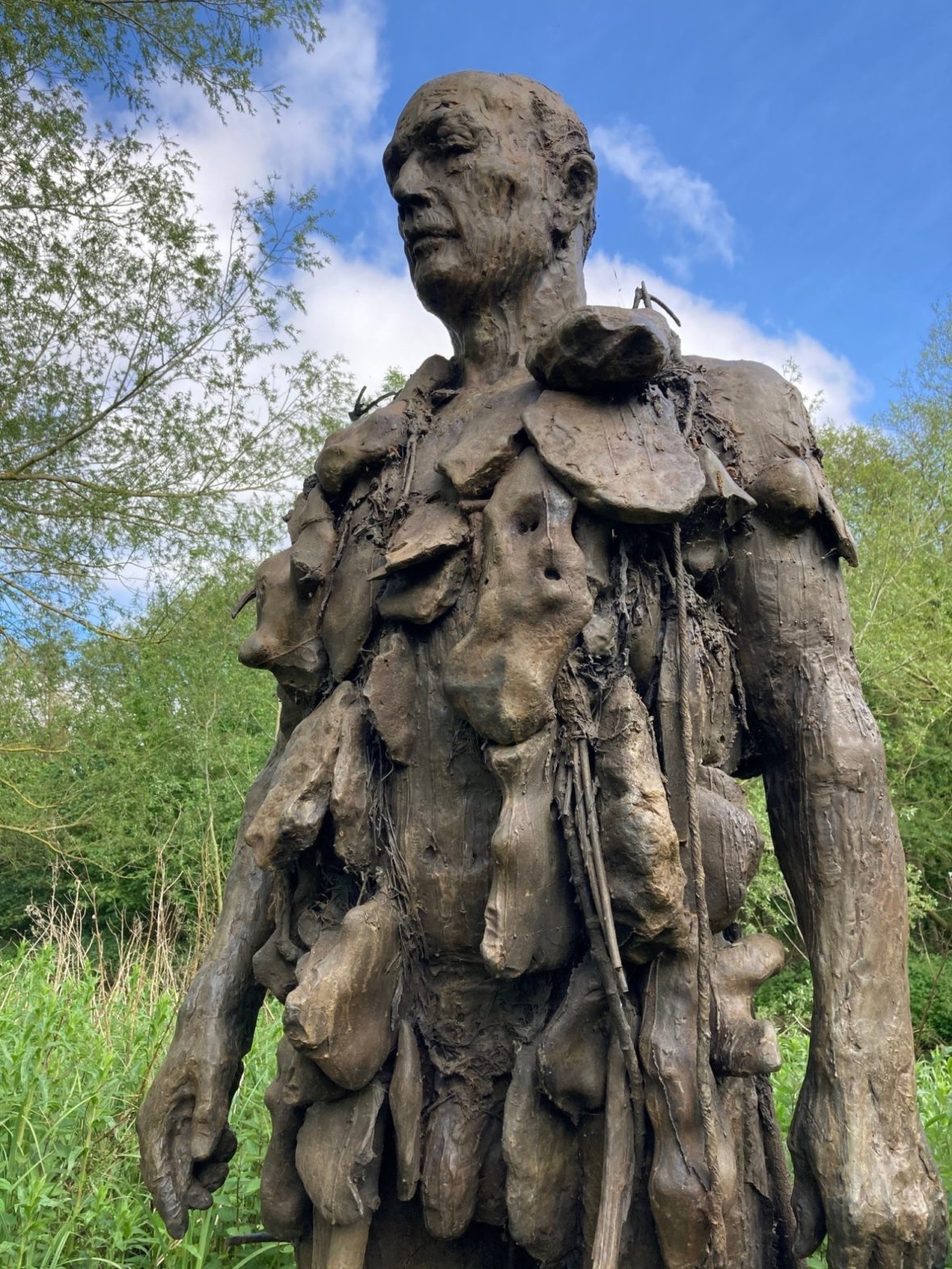 For only our second all staff get-together since the storm broke last March, we had a fascinating guided tour of the Sainsbury Centre sculpture trail at UEA, led by Head of Collections Calvin Winner.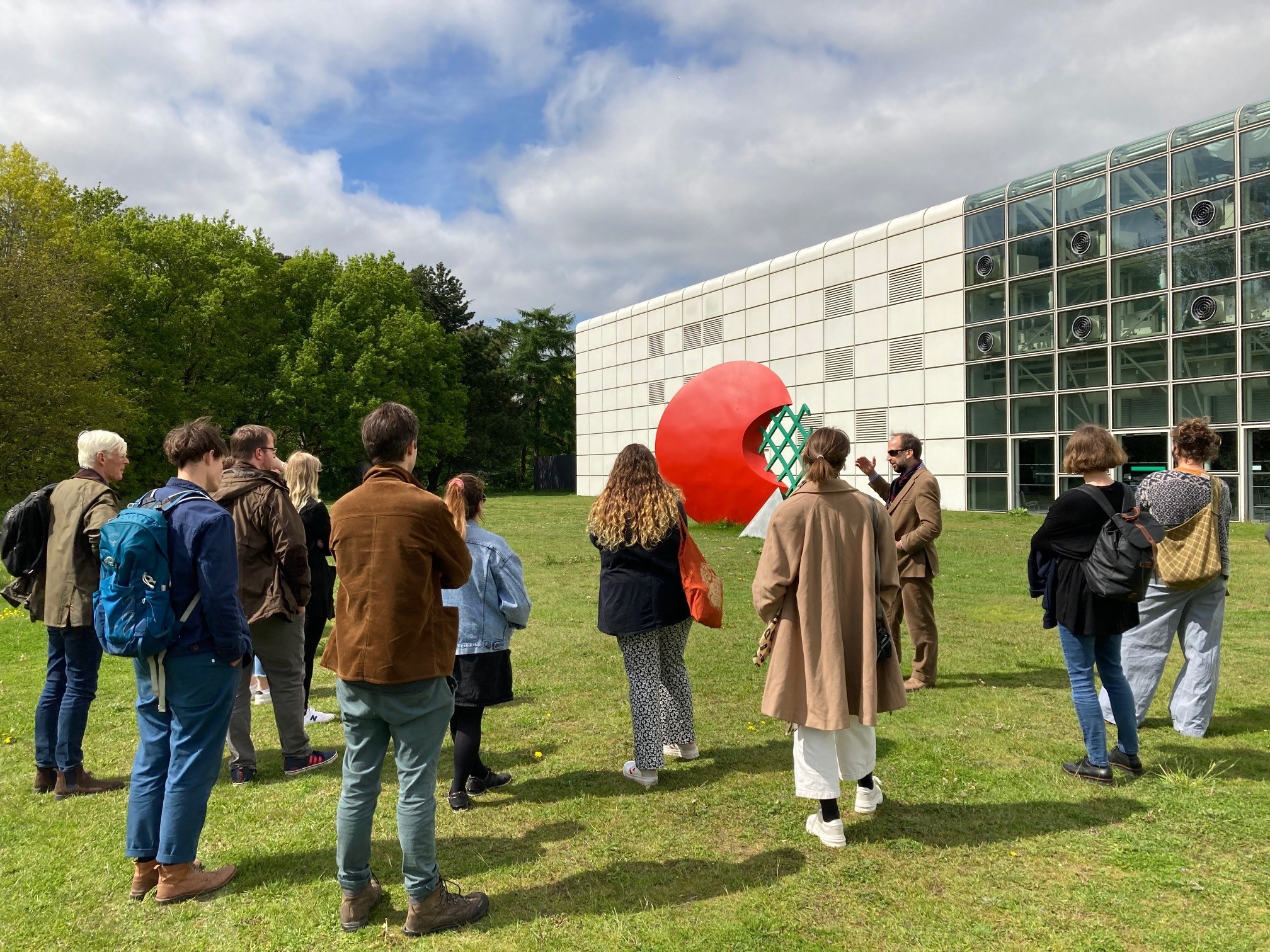 One of the most recent of these is Laurence Edwards' 'Man of Stones', who has been startling those walking around the Broad since he was installed earlier this year. It was particularly interesting to see this sculpture finally finished and in place, as we saw it taking shape on a staff outing to Laurence's studio and foundry two years ago. At that point the Man of Stones was only a clay maquette, one of hundreds of models and works in production in the hangar-like building on the Halesworth industrial estate. The climax of the tour was seeing a pour of molten bronze into a collection of moulds for components of other projects.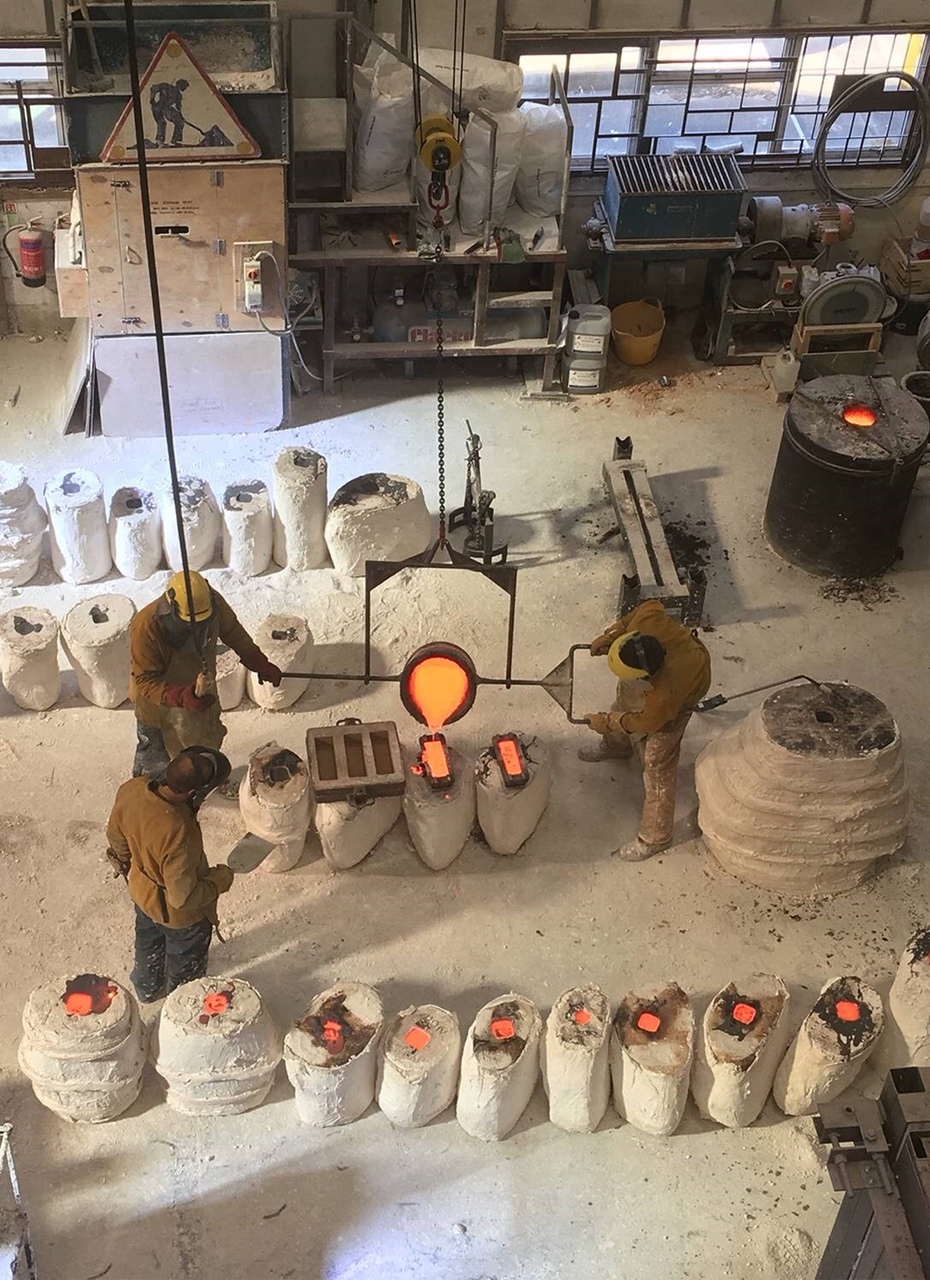 The sculpture trail is well worth a visit, free and open access, set out amongst the attractive woods and riverscape around the Sainsbury Centre. If you visit before 22nd August, you could also see the Bill Brandt/Henry Moore exhibition we designed for the Sainsbury Centre early last year, which is now open again after its Covid hibernation.