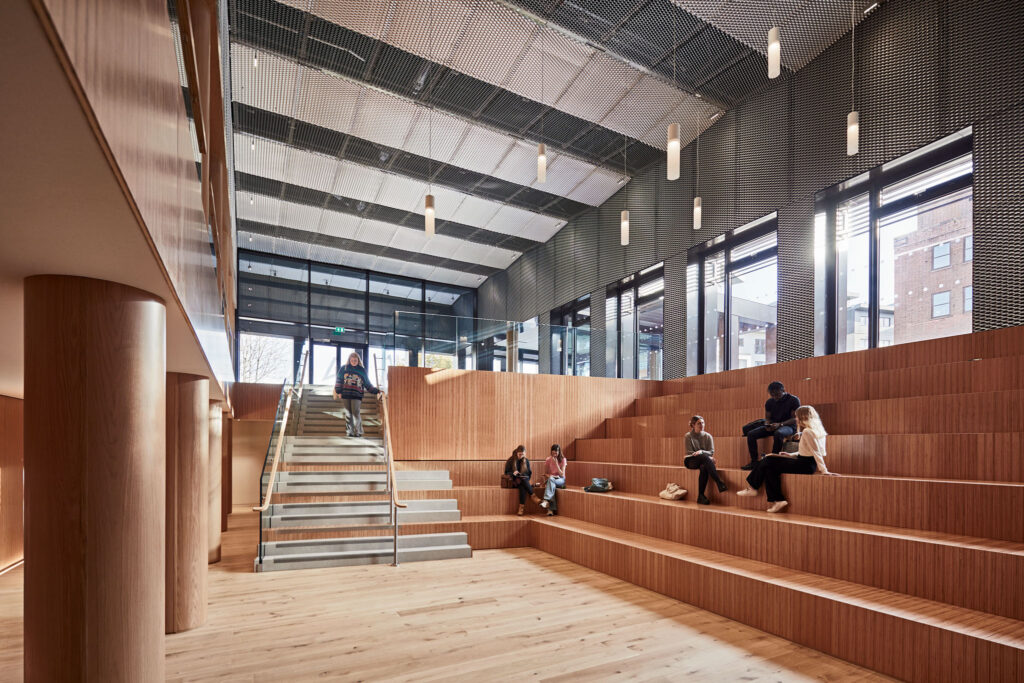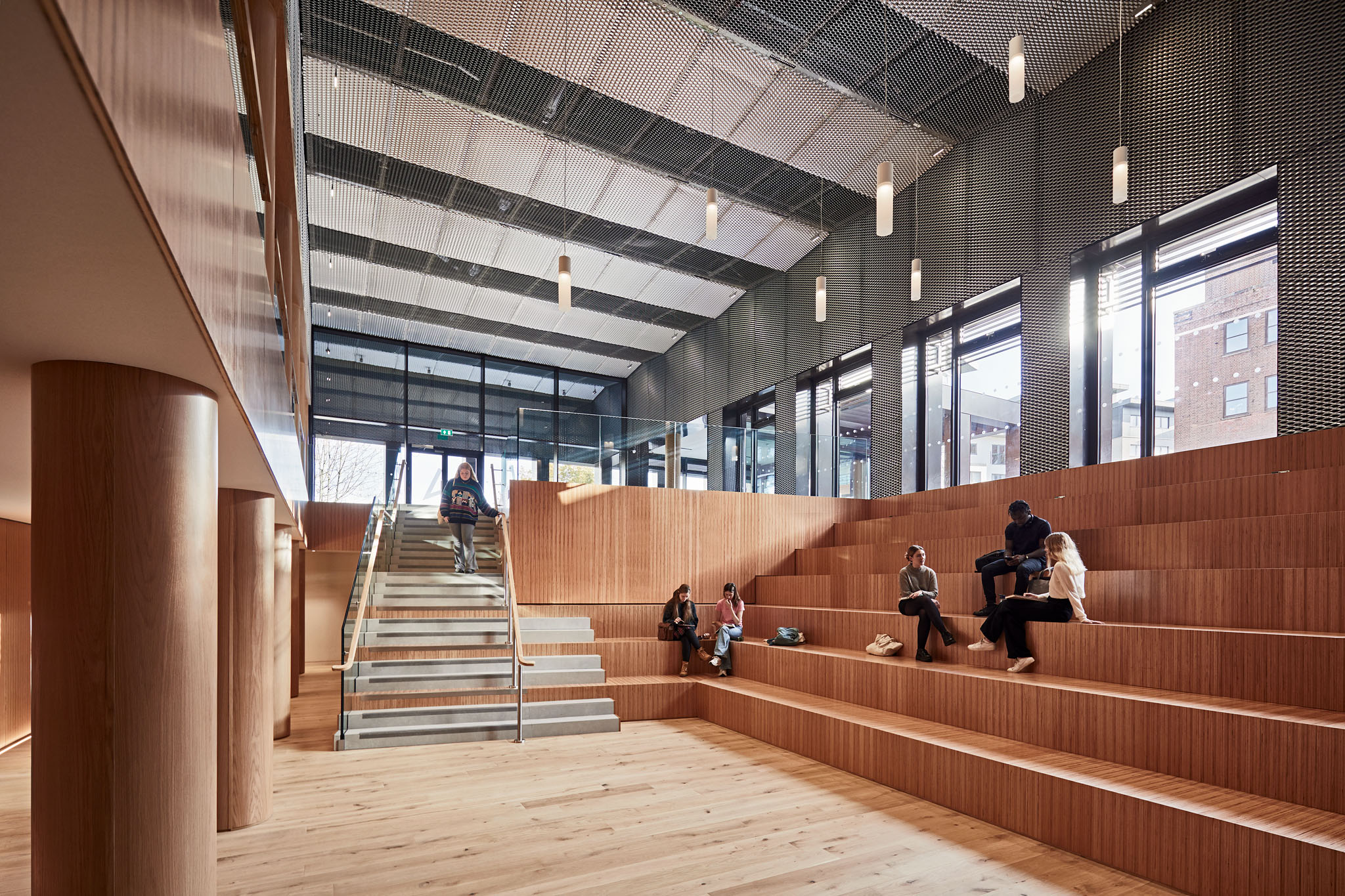 Jack Spencer Ashworth takes a detailed look back at our award-winning higher education building, Duke Street Riverside, in a feature for Higher Education Estates Magazine reflecting on what we might do differently now.
It's now well over a year since our landmark higher education project Duke Street Riverside completed on site. With the building recently winning an RIBA East Award and an AJ Award in the Higher Education category we couldn't be happier with the result. This multi-use higher education building is working brilliantly for our client, Norwich University of the Arts, and it looks as stunning now as it did at the opening ceremony.
But we mustn't simply bask in the glory of a job well done. After more than a full year in service, it is important that we now reflect on the data that tells us how well the building is performing in-use. We now know that the building is using over 90,000kWh of gas and 340,000kWh of electricity per year. This equates to a little over 100kWh/m2/year – slightly better than a typical building of its size but well short of the 2025 and 2030 RIBA targets for operational energy (75 and 55kWh/m2/year respectively). Applying current carbon factors tells us that the annual energy usage equates to around 66tonnes of carbon dioxide. Whilst the building contains many sustainable features, including a green-roof, heat-recovery ventilation, air-source heat pumps and natural ventilation amongst other things, we know that there are other solutions, such as photovoltaic panels, that could further drive down the building's energy requirements.
Design work started on the project back in 2017, in what feels almost like a different era. Since then, it feels like the world has finally woken up to the enormity of the climate crisis, even as we begin to see the devastating impact it is already having around the globe. As a practice, our long-held sustainability principles have been re-affirmed and re-invigorated: in 2019 we joined with student climate strikes and became signatories of Architects Declare and RIBA's 2030 Climate Challenge which sets ambitious targets for our building's energy consumption and the amount of embodied carbon within their construction. Embodied carbon was much less on our radar in 2017 and indeed the wider construction industry is only now beginning to engage with the need to address this issue.
So what might we do differently now, given the chance?
In this article for Higher Education Estates Magazine, we reflect on several opportunities to further lower the scheme's embodied and operational carbon. From retaining the existing building through to tweaking our material choices, we explore the many possibilities now available that will help us and others forge a way towards a more environmentally conscious built environment.