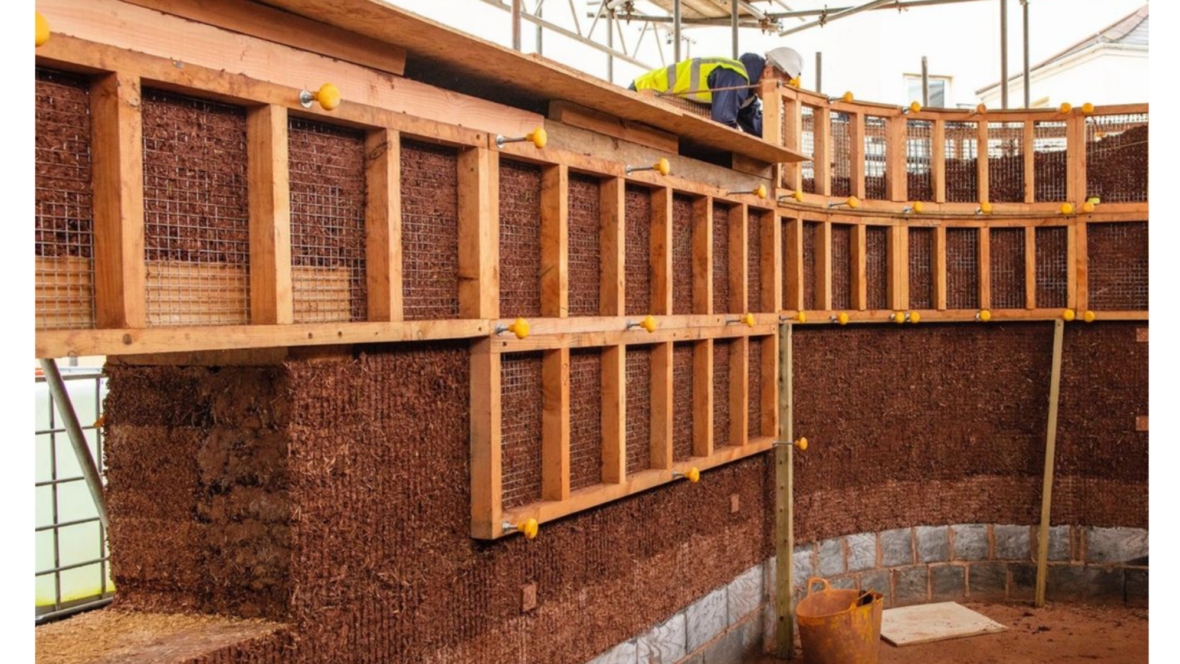 The CobBauge research building at The University of Plymouth is well underway! Located next to the University's Sustainability Hub, it will be the first of its kind in the UK and will act as a 'living lab' for CobBauge.
The 32-square-metre building, located next door to the University's Sustainability Hub, will be the first of its kind in the UK, and only the 2nd in the world (with the other CobBauge project located in France).
It will act as a 'living lab'; providing onsite training and ultimately allowing researchers to monitor its performance and demonstrate the properties of CobBauge to construction professionals and built environment students. The performance of the completed building will be continually monitored using a range of sensors to measure energy use and indoor air quality. This data will also be fed into the LCA (life cycle assessment).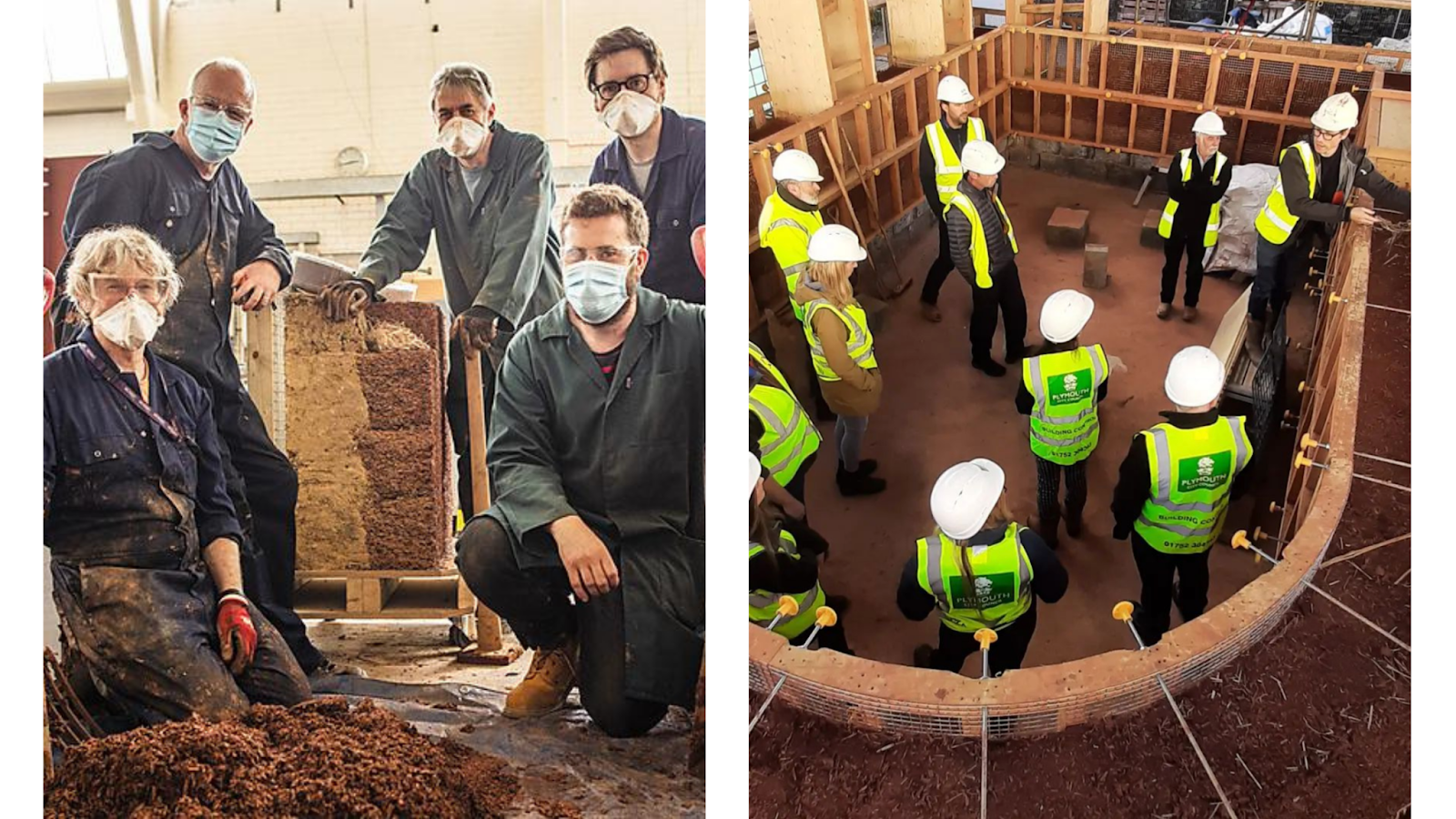 The rationale behind this innovative project is a response to the limitations of building with traditional cob – which doesn't meet current building regulations under Part L: Conservation of Fuel and power. CobBauge has tackled this issue by building on the principles of traditional cob whilst introducing a unique double-layered composite wall that combines traditional cob with a light weight mixture, for a combination of strength and insulation. This new approach has been rigorously tested and optimised in the laboratory to allow CobBauge to meet UK building regulations without the introduction of any other materials.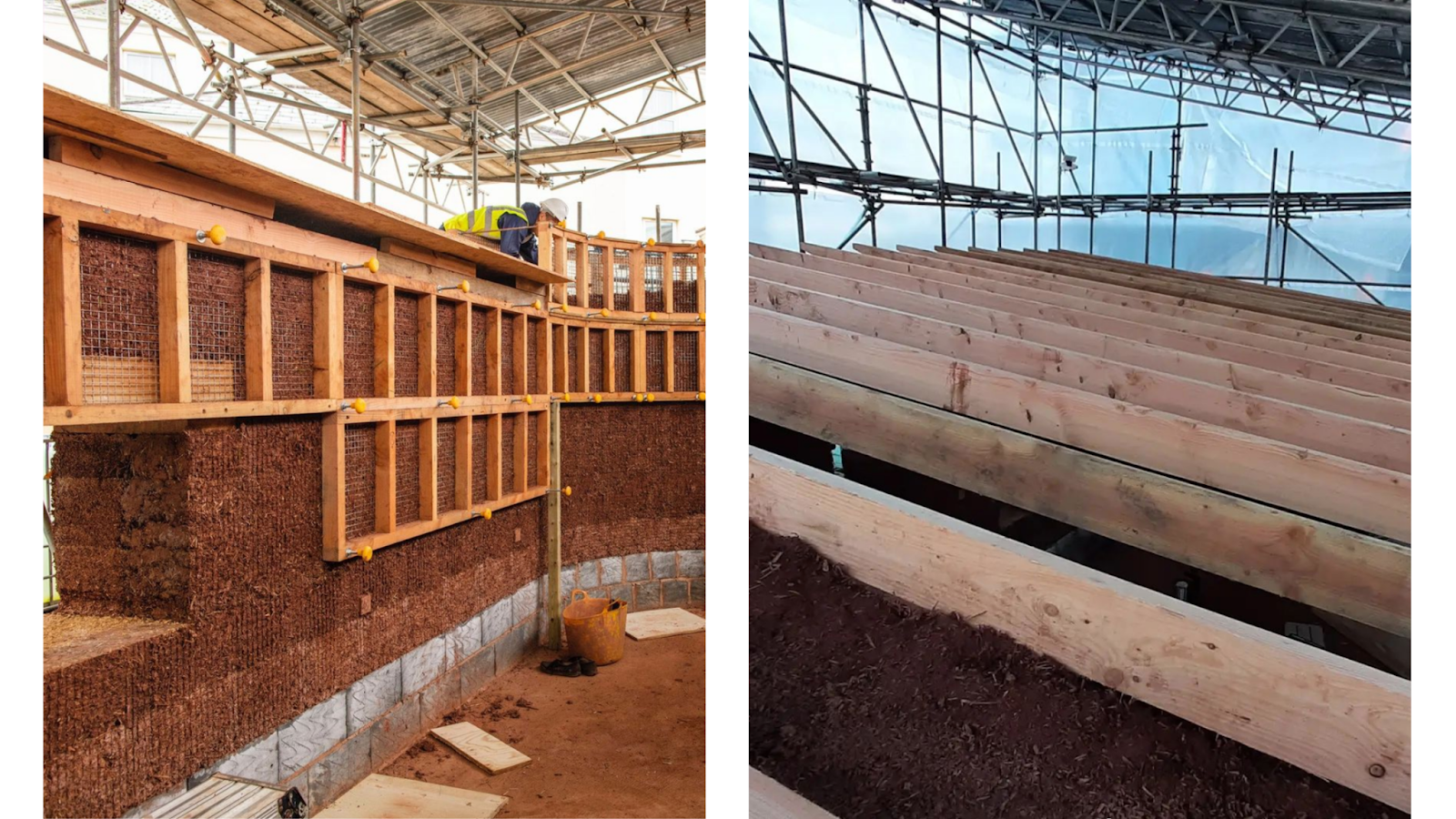 So far the project has made rapid progress. The walls were completed at the beginning of November 2021 and the supporting formwork has since been removed and construction of the roof already taking shape.
In the words of onsite architect Mathew Fox (Fox Eco Architecture) "It's with a little sadness that the cob walling has completed. The build process was very quick and efficient. We have the good "boots", now we're constructing the 'hat' (Roof).". The building is set to be watertight by Christmas!