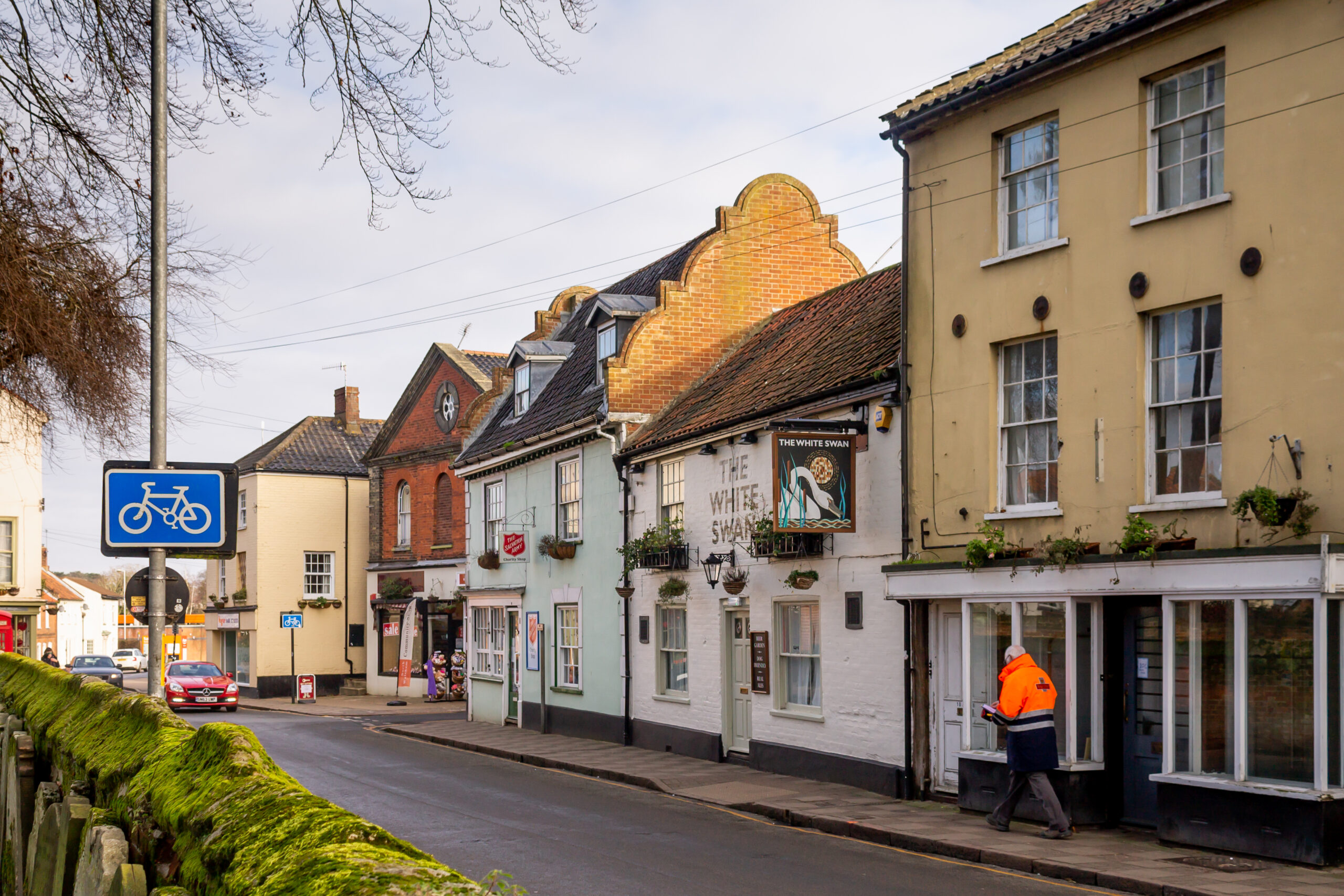 North Walsham's historic town centre has been awarded a grant of over £500,000 to restore high street's traditional shopfronts and reinstate its architectural features!
We are excited to announce that Hudson Architects has been appointed as the overarching conservation and heritage architects for the North Walsham Heritage Action Zone (HAZ) project.
North Walsham HAZ manages a Building Improvement Grant of over £500,000 which will be used to support the restoration and reinstatement of traditional shopfronts and architectural features in the town centre. This includes the repair and restoration of heritage buildings and help to bring unused floor space back into use.
We will be overseeing all of the town's ongoing work linked to the Building Improvement Grant; offering insight and practical solutions to the design challenges of modern day use of historic buildings.  
Head of Heritage and Culture, Hannah Wooller, leads our growing portfolio of heritage architecture projects and will be working closely with the HAZ team. 
"Hudson Architects is delighted to be involved in such a transformational project. We are excited to be working on such a range of different historic buildings and can't wait to see what this investment will bring to the North Walsham community."  
– Hannah Wooller