2022 was a year of projects, initiatives and an award win that we are immensely proud of and so today we are sharing some of the highlights!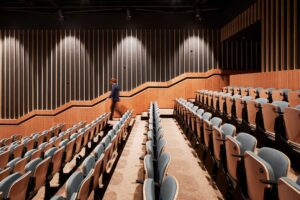 Duke Street Riverside Award Win!
We were delighted that Duke Street Riverside won the award in the Higher Education (up to £20 million) category at the Architects Journal Architecture Awards in November.  Read more…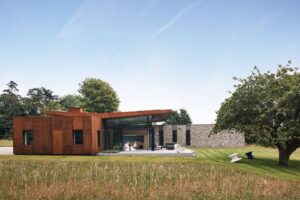 Coast House Finalist
Coast House also featured at the Architects Journal Architecture Awards; it was a finalist in The Manser Medal (House of the Year) category! Read more…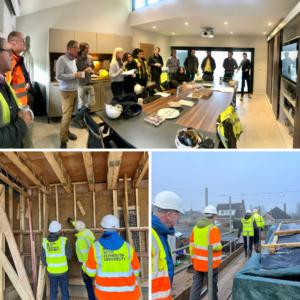 CobBauge Pilot Build Progress
Our CobBauge house made great progress during 2022 with almost all of the walls constructed and the roof structure very nearly complete. We also held several successful open days which were brilliantly attended.
Thank you to Grocott and Murfit and the many volunteers for their support! Read more…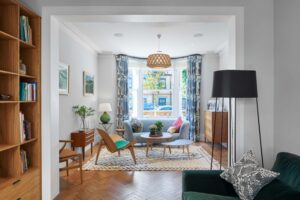 Retrofit Series
We were pleased to launch our retrofit blog series introducing deep retrofit, the changes we can make to our building's thermal fabric to reduce energy loss and the easy wins and challenges of retrofitting our homes.

Certified Passive House Designer
Last year Sam completed the MosArt Passive House Designer Course and is now a certified Passive House Designer. Please get in touch if you would like to discuss your Passivhaus project.
East Point Pavilion Opening
East Point Pavilion opened its doors to the public in June as part of the First Light Festival.
We worked closely with Hemingway Design on the strategy and design for the realisation of this project; identifying ways to bring this long loved but underused building back into use. Read more…

New Website Launch
We launched our new website in February which showcases our award-winning buildings alongside architectural insights that give context to each project's considered design.
Our website also gives emphasis to the ways that we are working to reduce the environmental impact of our buildings and the research into low-energy construction that's helping us get there.
Looking Forward to 2023
We're looking forward to starting work on several exciting projects, and continuing our commitment to meeting the RIBA 2030 Climate Challenge.
We also have a number of projects due to complete this year, these include the retrofit of two traditional brick and flint cottages that are set to become a single dwelling, a barn wedding venue in West Norfolk and the UK's first ever CobBauge house!
Please do get in touch if we can support you with your project in 2023!
 Sign up to our newsletter to receive the latest news, updates and projects direct to your inbox.