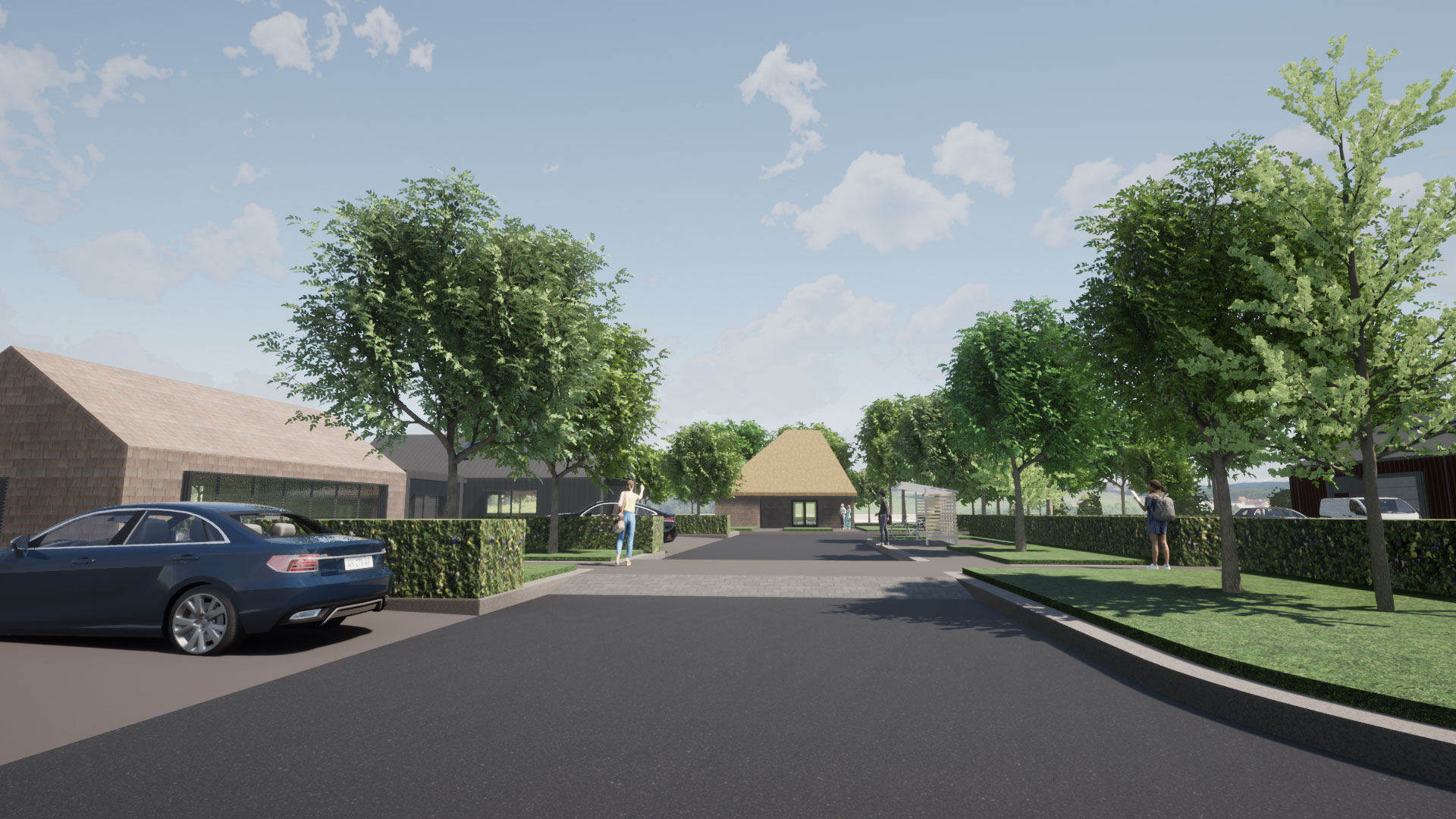 Hudson Architects and planning consultants LaRonde Wright have submitted a hybrid planning application to Broadland District Council for a new business park and 18 new homes in Frettenham, north of Norwich. The business park comprising 750sqm of office units and 900sqm of flexible business/workshop space will replace 700sqm of existing sheds on the site. Detailed planning permission for these is sought. Outline permission is sought for 18 new dwellings, which will create the value required to replace the existing commercial sheds with modern energy-efficient buildings.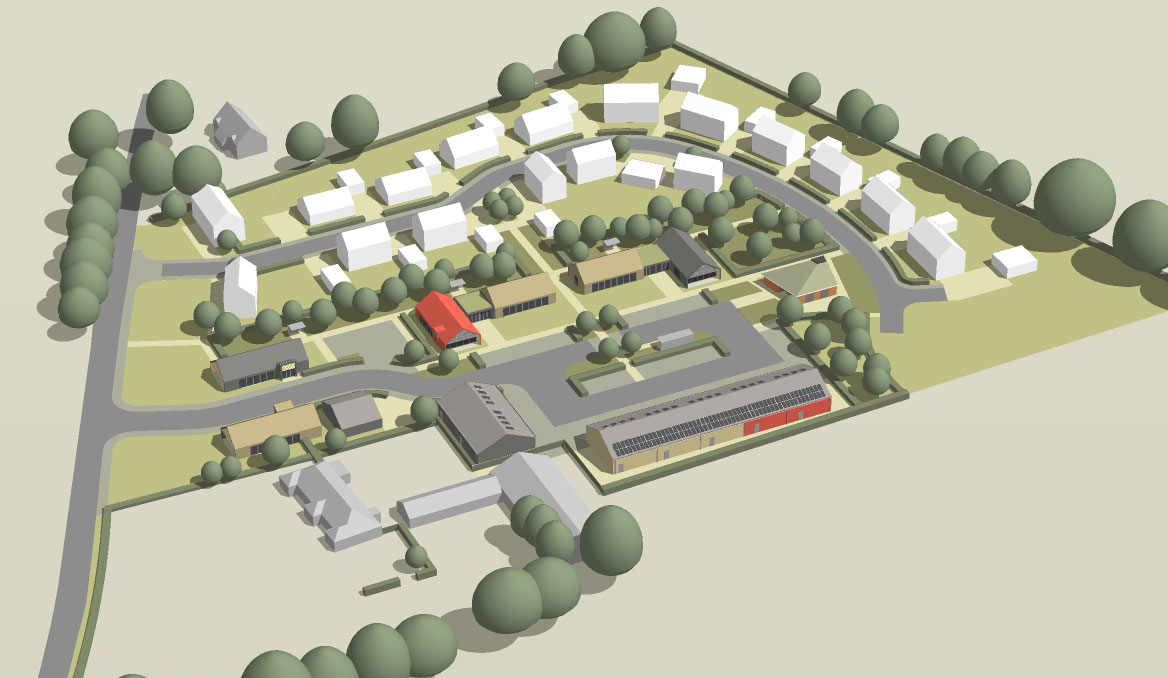 The new offices and workshops are laid out in loose courtyard arrangement evocative of an agricultural yard surrounded by barns and outbuildings, though the new timber framed buildings will be clad in distinctively modern materials (rust-red profiled steel, black seamed zinc cladding and cedar shingles) for a highly contemporary feel. A central spine of dense new woodland planting and native hedging screens the commercial buildings from the new homes and creates a wildlife habitat zone at the heart of the development. At the eastern end of the business park is an 'event space' with a distinctive pyramidal thatched roof. This will be used for business meetings, seminars and training by business tenants during the week, and by the site's new residents in the evenings and at weekends for parties and other communal activities. This building will also be a demonstrator project for the innovative low carbon earth-building system, known as 'CobBauge' being developed by Hudson Architects as part of a European-funded research project.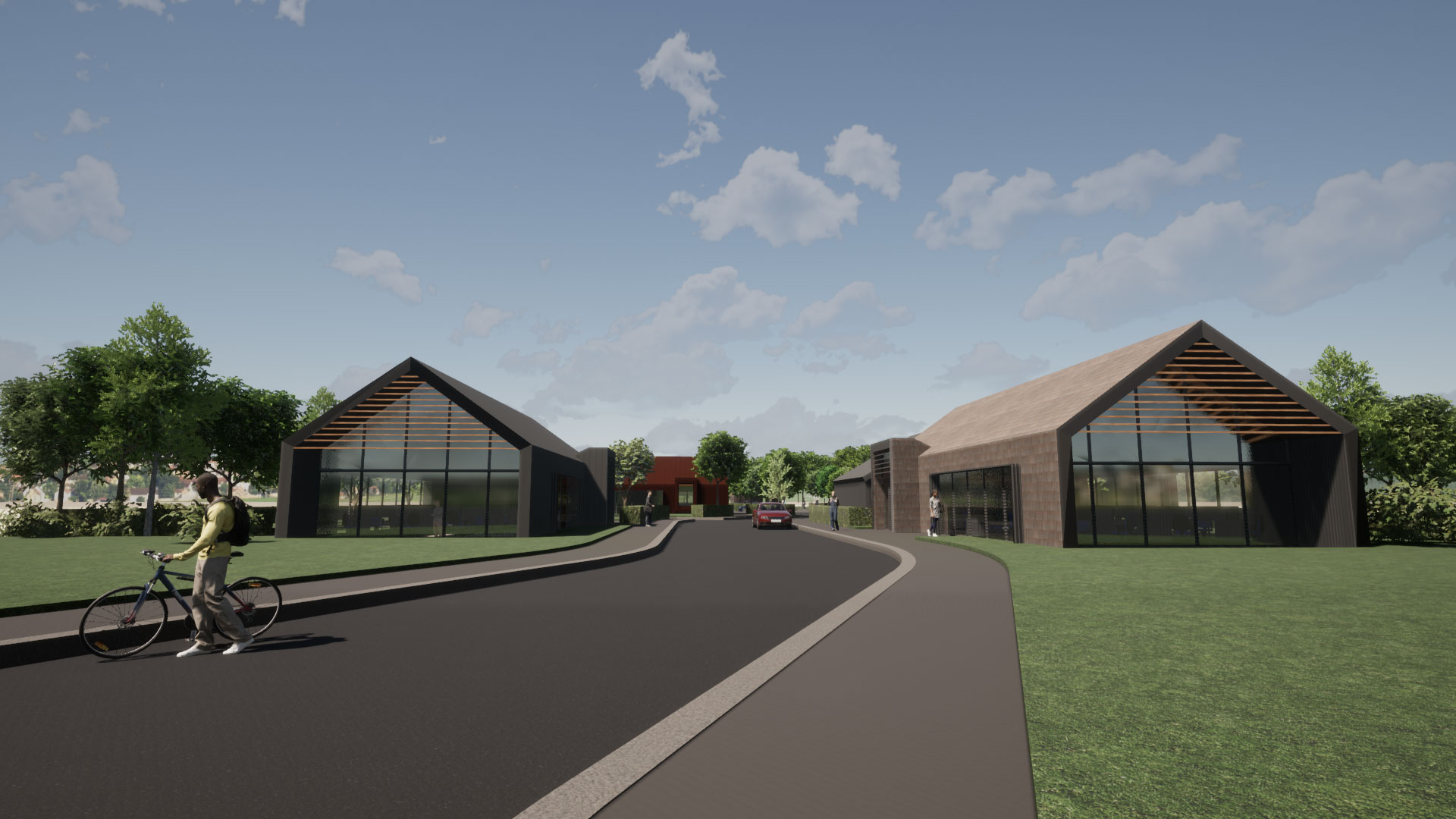 All the new buildings will be designed for low embodied carbon and low energy in use, using 'passive house' principles – high levels of insulation and airtightness, mechanical ventilation with heat-recovery, air-source heat pumps and solar PV panels. Around half the new homes will be delivered as self/custom-build dwellings.